What is an Intra-Company Transferee?
The intra-company transferee program allows people to temporarily work in Canada. This program's designed for Canadian Business Immigration, allowing multinational companies with a branch, parent company, affiliate or subsidiary in Canada to temporarily transfer foreign workers.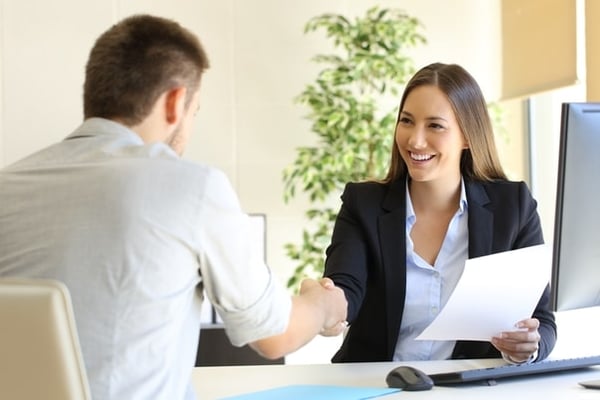 What is the Intra-Company Transfer Immigration Program?
The intra-company transfer program allows workers from abroad to obtain an intra-company work permit in Canada. Employees who have specialized knowledge or are working in the capacity as executives, senior managers and functional managers may qualify under the program.
Who Qualifies for Canada's Intra-Company Transferee Program?
Employees who have worked for the company for at least one year on a full-time basis, and hold specialized knowledge or an executive or managerial position may qualify.
Executives who perform direct management or major components and functions of the business, while receiving only general supervision or direction from other executives, directors or shareholders.

Managers who supervise and control the work of other managers or supervisors, and/or manage essential functions within the business or a division.

People with specialized knowledge, where the individual must have proprietary knowledge and advanced expertise of the company's product or service.
What are the Intra-Company Transferee Requirements?
Documents which prove the foreign worker has been employed, and is currently employed, as a full-time employee at the company for at least one year.

The transferee's current job description or evidence of the individual's specialized knowledge.

The job description of the position in Canada.

The duration of the intra-company transfer.

Proof of the relationship between the company in Canada and the foreign country
What is the Intra-Company Transferee Processing Time?
The intra-company transfer processing time in Canada can be completed quickly in 1 month or as long as 12 months, it depends on the country the applicant applies from.
Common Questions For Intra-Company Transferees (or Transfers)
Question: Can I change employers while in Canada on an intra-company transferee?
Answer: No, this program is employer specific. If your employment with the company ended you would need to leave Canada, unless you qualified and applied for another visa.
Question:

What is the maximum duration for intra-company transferees?
Answer: Seven years for executives and senior managers, and five years for specialized knowledge workers. Once the maximum time is reached, they will need to complete one year of full-time employment outside of Canada, and are required of NAFTA to reapply for intra-company transfer.
Question:

May I request an intra-company transferee for my spouse?
Answer: Spouses and children are permitted to live in Canada as part of the intra-company transferee program.
Question:

What specialized knowledge qualifies for intra-company transfer?
Answer: Someone with insight on intellectual property the company owns. Based on our experience, it's very common for tech workers to fall into this category.
Question: What are the intra-company transferee requirements if the company is a start-up?
Answer: It can be complicated and we recommend speaking to our immigration lawyers. To determine intra-company transferee eligibility, the company must have proof of financial ability and a plan for growth in Canada. The initial work permit is one year.
FAQs Our Licensed Immigration Professionals Can Answer
Every situation is unique. You may have more questions pertaining to your specific circumstances that are not answered here. We can help you.
Does my job qualify for a intra-company transfer work permit?

Do I need to transfer in the capacity I was working abroad?

How does intra-company transfer pricing work?

What are the intra-company transferee fees?

If I am promoted in Canada, can I get an extension?

As a company, what do I have to provide the transferee?

What does my employer need to provide for me?

Can I work part-time on an intra-company transfer?

What happens if my Canada intra-company transfer is rejected?

What are the intra-company transferee requirements if the company is a start-up?

Can I use my intra-company transfer to apply for permanent residence?
Why Contact My Visa Source for an Assessment?
Congratulations on taking your first step toward working or living in Canada. The more research you do on the immigration process, the more you will learn about your specific situation and how we can help you navigate through the intra-company transfer process.
Immigration lawyers at My Visa Source dedicate themselves to your immigration case, providing legal representation tailored to your personal situation. Our expertise focuses on immigration and visa programs for Canada and the United States, including global immigration.
Partnering with an award-winning immigration team greatly increases the likelihood of achieving your specific immigration or visa goals.
Immigration is a complex process that requires strong legal strategy, precise paperwork and perfect attention to detail, reducing the risk of wasted time, money or permanent rejection.
Begin Your Application for Intra-Company Transfer Today
Securing personalized legal help is quick and simple. Begin with our one-minute online assessment form or call us toll-free at 1-888-509-1987.
We have a dedicated team of licensed professionals standing by, ready to answer your immigration and visa questions.
Book a personal consultation to speak with an award-winning immigration lawyer over the phone, on Skype or in-person at our downtown Toronto and Vancouver offices.