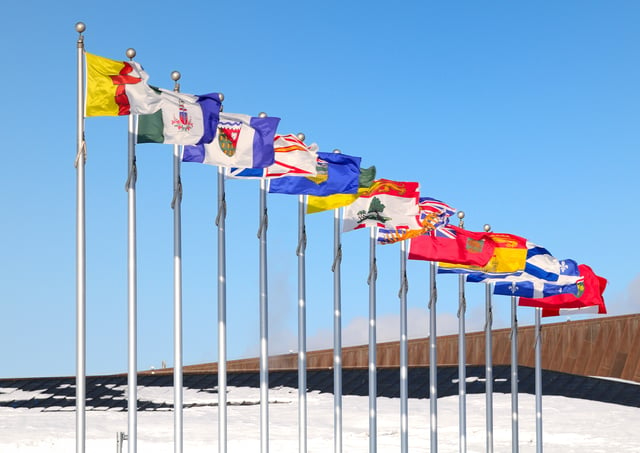 Canada is a large country that is quite diverse in population and landscape. Much like the landscape, the employment opportunities and economy in one province or territory can be vastly different from those in another province or territory. That also means that each province or territory has different employment needs, some of which are met through immigration.
The Provincial Nominee Program (PNP) in Canada allows each province or territory to target immigrants with Temporary Visas who have specific education, work skills and/or experience that fit the province's or territory's employment needs. If an applicant meets a province's needs, the province can then nominate that person to become a Permanent Resident of Canada.
While the PNP represents a wonderful opportunity, it can be complicated to understand because of the regional differences. Also, being accepted into a PNP is only part of the application. The individual must also meet Immigration, Refugees and Citizenship Canada (IRCC) requirements for Permanent Residency.
Where to Start for PNP Consideration?
The first place to start when considering living and working in Canada is to decide in which province or territory you would like to live. Because each province and territory has its own economy, not to mention the landscape and weather patterns, it's important to research the place or places that might best suit you.
Perhaps living near a large body of water is essential so you might consider British Columbia, the Maritime Provinces, or even Ontario with its Great Lakes shorelines.
But maybe you don't have a preference about the landscape so you don't know where to start your search. And perhaps you have a specific set of skills and work experience. You might want to see which PNP stream is targeting your skill set. Here is a list of provinces and territories who have Provincial Nominee Programs:
Once you've discovered a PNP stream—or more than one—that you meet the criteria for, you can then research that province or territory. While it may not seem necessary to learn about the province or territory whose PNP you fit because you simply want to work in Canada, it is an important step.
Part of the application process involves declaring your intention to live and work in the province that nominates you. Discovering you don't like the region's climate or landscape after you've agreed to work there doesn't set you up well for life in Canada.
As you investigate each province's PNP, be sure to note the different costs and application criteria, since these vary.
Apply Without a Job Offer?
Many applicants wonder if they can apply to a Provincial Nominee Program without a job offer. Some of the PNP require applicants to have a valid job offer in place to apply—not having one will result in the application being rejected.
Other PNP restrict the program or stream an individual can apply to without a job offer. For example, under Manitoba's PNP, applicants who don't have valid job offers in the province are eligible only if they are an international student graduate.
Because of the variance in PNP, hiring an immigration professional to assist you is advisable. An immigration professional who has experience with and knowledge about PNP can help you target the most suitable PNP for your skills and experience.
The PNP change frequently depending on the province's or territory's needs, and immigration professionals keep up with not only these changes, but also the alterations to immigration laws. This knowledge can help you assemble an application that has a higher chance of success.
Questions About Immigration? My Visa Source Has Answers.
Congratulations on taking your first step toward living in Canada. The more research you do on the immigration process, the more you will learn about your specific situation and how we can help you navigate through the Provincial Nominee Program process.
My Visa Source stays updated on all immigration news and announcements across Canada and the United States, including sudden changes in government law.
Our legal solutions help individuals, families and businesses from North America and around the globe.
Partnering with an experienced immigration lawyer can greatly increase the likelihood of achieving your specific immigration or visa goals.
Immigration is a complex process that requires strong legal strategy, precise submission of legal documents and perfect attention to detail, reducing the risk of wasted time, money or permanent rejection.
Securing personalized legal help is quick and simple. Begin with our one-minute online assessment form or call us toll-free at 1-888-509-1987.
We have a dedicated team of licensed professionals standing by, ready to answer your immigration and visa questions.
Book a personal consultation to speak with an award-winning immigration lawyer over the phone, on Skype or in-person at our downtown Toronto and Vancouver offices.