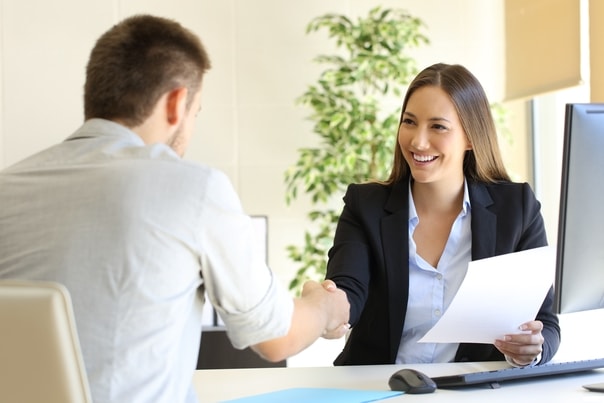 A Labour Market Impact Assessment (LMIA) is a vital part of the process when Canadian employers want to hire temporary foreign workers (TFW). Depending on the job and the industry sector, a positive LMIA must be issued before a TFW can apply for a temporary work permit. LMIA was formerly called a LMO (Labour Market Opinion).

When Canadian employers look for TFW, there's often a pressing need to fill jobs that have been open for a while. So one of the biggest questions is "how long is the LMIA processing time?" It depends.
Certain high-skill jobs can qualify for LMIA processing of 10 business days. With most jobs that require a LMIA, however, the processing by Employment and Social Development Canada (ESDC)/Service Canada can take much longer.
There are some steps employers can take to avoid delays in processing.
LMIA lawyers in our Toronto location can speak to you about your situation.
A Complete Application
One of the primary influencers on LMIA processing time is how complete or correct the application is. The application form is quite detailed and for good reason. ESDC/Service Canada needs to be sure that hiring a TFW doesn't take a job away from an eligible Canadian citizen or permanent resident.
In addition, the government needs to verify the employer has a legitimate business, there is an actual job available, and that the TFW is qualified to do that job.
The application specifies the appropriate documentation the employer must provide. If that documentation isn't included with the application, it will be rejected.
Proof of Recruitment Efforts
Employers also need to prove that they made considerable effort to search for an eligible Canadian citizen or permanent resident who might be qualified for the job. There is a section on the application form where employers provide the details of their efforts. This means the attempts to find a suitable worker within Canada have to take place before applying for a LMIA.
Recent changes require employers to use the Government of Canada's Job Bank as part of their search for a suitable worker. Within the first 30 days of posting the job, employers must invite candidates with certain rankings to apply for the open job.
The required ranking changes depending on whether the position is classified as a high-wage or low-wage. Without doing the proper recruitment, the employer risks ESDC/Service Canada rejecting the LMIA application.
Ineligible Applications
ESDC/Service Canada has a few conditions where they will not consider a LMIA application. If an employer has been declared ineligible by Immigration, Refugees, and Citizenship Canada (IRCC), the application will be rejected. An employer could be deemed ineligible because of noncompliance, because of a past revoking of a LMIA, or because of nonpayment.
There are also some public policy reasons for a LMIA application to not be processed. For example, if there is a high unemployment rate in a region and an employer applies for a low-wage job LMIA in that region, the application won't be considered.
The LMIA processing time can also be influenced by the number of applications ESDC/Service Canada receives. While employers can't control the number of applicants, they can ensure that their own applications are complete and without error. Because the process is complicated and requires precise documentation, many employers hire immigration professionals to help them with their LMIA applications.
Immigration professionals are familiar with the Temporary Foreign Worker Program and can help select the appropriate category for a LMIA application and ensure the correct documentation is in order.
Questions About Immigration? My Visa Source Has Answers.
Congratulations on taking your first step towards working in Canada. The more research you do on the immigration process, the more you will learn about your specific situation and how we can help you navigate through the Labour Market Impact Assesment (LMIA) process.
My Visa Source stays updated on all immigration news and announcements across Canada and the United States, including sudden changes in government law. Our legal solutions help individuals, families and businesses from North America and around the globe.
Partnering with an experienced immigration lawyer can greatly increase the likelihood of achieving your specific immigration or visa goals. Immigration is a complex process that requires strong legal strategy, precise submission of legal documents and perfect attention to detail, reducing the risk of wasted time, money or permanent rejection.
Start Your Labour Market Impact Assesment (LMIA) Process Today!
Securing personalized legal help is quick and simple. Begin with our one-minute online assessment form or call us toll-free at 1-888-509-1987.
We have a dedicated team of licensed professionals standing by, ready to answer your immigration and visa questions. Book a personal consultation to speak with an award-winning immigration lawyer over the phone, on Skype or in-person at our downtown Toronto and Vancouver offices.
Related Posts That Might Interest You:
Here's a post on Owner Operator LMIA for Business Owners. Another post on Owner Operators LMIA (Labour Market Impact Assessment).