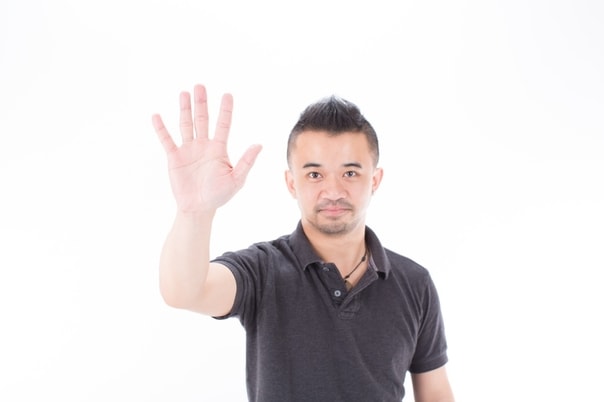 If you're considering coming to Canada and aren't sure which immigration class makes the most sense for you, consider the Provincial Nominee program (PNP). While the immigration process in general is confusing, the PNP doesn't have to be. Read on to learn about the five easy steps it takes to immigrate to Canada through the PNP - our Toronto lawyers can help.
Step 1: Determine Your Eligibility
The first step to applying to immigrate through the PNP is to determine whether or not you're eligible.
It's important to remember that Quebec has its own rules for accepting provincial nominees, and the province doesn't accept the same forms as the other provinces and territories.
Moreover, the provinces that participate in the PNP have different eligibility requirements. You'll have to visit the website of each province to determine whether or not you're eligible. Keep in mind that these requirements can change without notice, so keep checking during the application process.
Step 2: Start the Application Process
The PNP application process has two stages. There are two streams of the PNP application - Express Entry and non-Express Entry.
Express Entry, as the name implies, helps skilled workers emigrate to Canada quickly. The non-Express Entry stream is for candidates who are not skilled workers. Regardless of which stream's eligibility requirements you meet, the first stage is to decide where in Canada you want to live and apply through the PNP.
Stage two is dependent upon you being accepted to the PNP. After a province or territory nominates you, you'll apply to Immigration, Refugees and Citizenship Canada (IRCC) for permanent residence. As part of the application process, you'll need a medical exam and a background check undertaken by the police. All immigrants must go through those two checkups, no matter where they intend on living in Canada.
Step 3: Check Processing Times
If you're applying through the non-Express Entry stream, you can check online to see how long it will take for your application to be processed.
The way the Canadian government processes immigration applications has changed. Until the end of 2015, visa applications were always processed at the visa office nearest to the applicant. That's no longer the case - the Canadian government now has the ability to shift workloads to other offices. This means processing times displayed online will be more accurate. The Canadian government updates processing times for this stream on a weekly basis. You don't need a computer to check, either - the system is optimized for mobile devices.
Let's say you're applying through the Express Entry stream. Since it's still fairly new (as of 2016), the government doesn't have an average processing time to display online. That being said, their website says that these applications should be processed in six months or less.
Step 4: What Happens After Your Application?
After you submit your application, there are a few things that happen.
First, the government acknowledges that agents at its offices have received it. You'll receive a letter saying the government is assessing your application regardless of whether you applied through the Express Entry stream or the non-Express Entry stream. Should your application be incomplete, the government will reject it and refund your money.
If you've applied through the non-Express Entry stream, you'll be told when to submit a police background check and the results of your medical exam (Express Entry applicants have to provide these documents when they apply).
Based on the information in your application, the government will decide whether or not you're eligible to come to Canada. Immigration officials might ask for further documentation or information, and they might invite you for an interview.
Provided that the Canadian government approves your application, immigration officials will request that you submit your passport so they can include a visa in it (if you're the citizen of a country that requires a visa to enter Canada). They'll also send you a confirmation of permanent residency. When you arrive in Canada, you'll need that confirmation as well as a visa (if you require one).
Your next task is to prepare for life in Canada. Before you arrive in Canada, it's a good idea to reach out to organizations that help immigrants settle in this country. They provide free services about how to integrate into Canadian society. These same organizations can help you after you arrive in Canada, too.
Step 5: Preparing for Your Arrival
If you're already in Canada when you apply for permanent residency, Immigration, Refugees and Citizenship Canada (IRCC) will contact you and let you know what the next steps are.
You will either have to book an appointment at IRCC to present your documentation, or you can cross the border and enter Canada again and submit your documents to an immigration official.
What if you're outside of Canada when you receive your permanent residency status? Upon arrival, you'll meet with an immigration official and present the same documentation you would if you were already in Canada.
Questions About Immigration? My Visa Source Has Answers.
Congratulations on taking your first step towards living in Canada. The more research you do on the immigration process, the more you will learn about your specific situation and how we can help you navigate through the Provincial Nominee Program process.
My Visa Source stays updated on all immigration news and announcements across Canada and the United States, including sudden changes in government law. Our legal solutions help individuals, families and businesses from North America and around the globe.
Partnering with an experienced lawyer can greatly increase the likelihood of achieving your specific immigration or visa goals. Immigration is a complex process that requires strong legal strategy, precise submission of legal documents and perfect attention to detail, reducing the risk of wasted time, money or permanent rejection.
Securing personalized legal help is quick and simple. Begin with our one-minute online assessment form or call us toll-free at 1-888-509-1987.
We have a dedicated team of licensed professionals standing by, ready to answer your immigration and visa questions. Book a personal consultation to speak with an award-winning immigration lawyer over the phone, on Skype or in-person at our downtown Toronto and Vancouver offices.