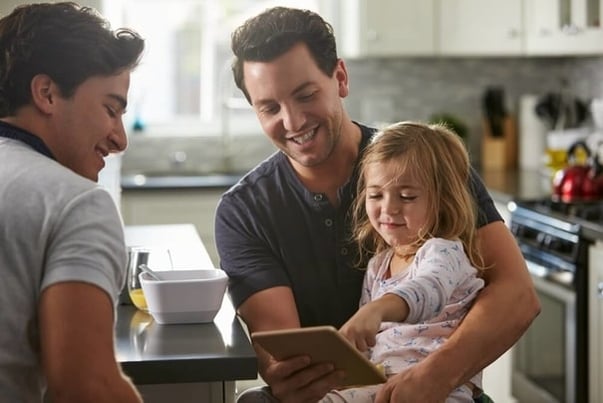 Being in a same-sex relationship and living in a country where you can't live openly as a homosexual or where you can't marry is frustrating at best and life-threatening at worst.
Canada enables same-sex marriage immigration and allows these couples to live in peace and freedom. Read on to learn what you need to know about sponsoring your same-sex partner or spouse.
Who Can You Sponsor?
There's good news if you're in a same-sex relationship and you and/or your partner live outside of Canada.
Under Canada's same-sex immigration rules, you can sponsor your spouse or your partner, provided that you and your partner meet certain criteria.
Same-Sex Marriage and Canada's Immigration Rules
You can sponsor your same-sex spouse if you were married inside or outside of Canada.
If you were married inside of Canada, you must produce a valid marriage certificate from the province or territory in which you were married.
Let's say you were married outside of Canada. You can sponsor your same-sex spouse if the jurisdiction in which you were married recognizes same-sex marriages.
Sponsoring Same-Sex Partners
What if you're not married to your same-sex partner? You might still be able to sponsor him or her to immigrate to Canada.
Canadian immigration authorities recognize two categories of partners: common-law and conjugal.
A common-law partner is someone with whom you've been living for at least a year in a physical relationship. You'll need to prove that you and your partner have set up a home together.
Such proof includes joint bank accounts or credit cards, joint ownership or rental of a home, and joint purchase of household items such as furniture or appliances.
Conjugal partners are those who would under different circumstances have a common-law relationship, except that a situation outside of their control makes that impossible.
These partners have been in a relationship for over a year but they couldn't live together due to an immigration or other legal barrier. They must prove that such a barrier existed in order for one partner to sponsor another.
Sponsoring a Same-Sex Partner or Spouse: A Primer
You have a few options to sponsor your same-sex partner or spouse under Canada's same-sex marriage immigration rules.
The first option is the family class. Through this category, a Canadian citizen or permanent resident can sponsor a spouse, a common-law or conjugal partner.
Another option is immigration through the economic class. The economic class enables skilled workers or entrepreneurs who can contribute to Canada's economy to come to this country. Neither partner needs to be Canadian in this situation, provided you meet eligibility requirements.
One subcategory of the economic class is a live-in caregiver. Live-in caregivers are people who provide full-time care to children, the elderly and people with disabilities. They can sponsor their same-sex partners to immigrate to Canada.
Yet another option, if you qualify, is to apply for refugee status. Canada's immigration laws define a refugee as someone who outside of their home country or the country in which they normally live and aren't willing to return there because of a well-founded fear of persecution. Gays and lesbians fall into this category. Refugees can sponsor eligible same-sex partners.
When You Can't Sponsor Your Partner or Spouse
What would make you ineligible to sponsor a partner or spouse to move to Canada?
There are a number of factors that affect sponsorship eligibility:
not having fulfilled the terms of a previous sponsorship agreement,
not paying court-ordered alimony or child support,
receiving social assistance for other reasons aside from disability,
conviction of a violent crime,
a crime of a sexual nature,
an offense against a relative that resulted in bodily harm,
or an attempt or threat to commit such a crime
didn't pay an immigration loan or missed payments
are imprisoned,
or you've declared bankruptcy which hasn't been discharged.
Also, with your immigration status in Canada (if you were sponsored as an immigrant and became a citizen in the past five years, you will need to wait until that period is over);
Questions About Immigration? My Visa Source Has Answers.
Congratulations on taking your first step towards sponsoring your partner in Canada. The more research you do on the immigration process, the more you will learn about your specific situation and how we can help you navigate through the Same-Sex Immigration process.
My Visa Source stays updated on all immigration news and announcements across Canada and the United States, including sudden changes in government law. Our legal solutions help individuals, families and businesses from North America and around the globe.
Partnering with an experienced lawyer can greatly increase the likelihood of achieving your specific immigration or visa goals. Immigration is a complex process that requires strong legal strategy, precise submission of legal documents and perfect attention to detail, reducing the risk of wasted time, money or permanent rejection.
Start Your Same-Sex Immigration Process Today!
Securing personalized legal help is quick and simple. Begin with our one-minute online assessment form or call us toll-free at 1-888-509-1987.
We have a dedicated team of licensed professionals standing by, ready to answer your immigration and visa questions. Book a personal consultation to speak with an award-winning immigration lawyer over the phone, on Skype or in-person at our downtown Toronto and Vancouver offices.