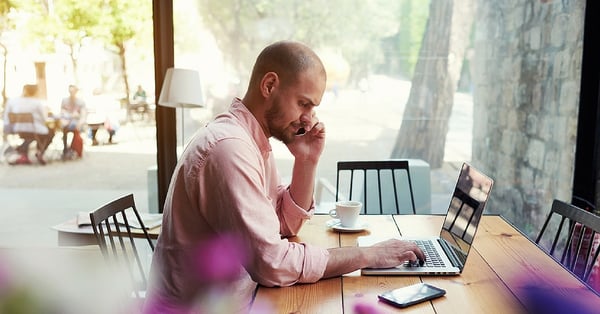 Similar to the United States, Canada protects itself against labour problems by generally not allowing visitors to work. As such, most people will be unable to apply for a work permit while in the country for vacation or to visit family. However, there are certain circumstances and programs that offer a chance for visitors to apply for a work permit while holding a visitor's visa. Selecting the right path may simplify the process for you or your loved ones.
Visitor Visas Restrict Economic Activity
The visitor visa is designed to allow people to enter Canada for the purposes of tourism, family, or other short stays. Depending on the country from which you arrive, the duration of the stay may last as long as six months – the length that residents of the United States are allowed to stay under the North American Free Trade Agreement.
Depending on the application you put forth, you may be granted a single-entry visa or a multiple-entry visa. For multi-entry visitor visas, you may be valid to leave and re-enter for up to a decade, with the longest stay being half-a-year. With the single stay visa, in most cases, when you leave you'll need to reapply for another.
One of the requirements for these types of visas is showing that you will return to your native country, with ties to home such as employment and/or financial assets there considered proof. In other words, the point of the visitor visa is that you're not arriving in Canada specifically to work. If an immigration official thinks that you're attempting to gain access to a work permit in Canada through a visitor visa, then you may be denied entry altogether.
Keep in mind that the Canadian government will soon require all visitors to have an Electronic Travel Authorization to visit the country as of September 29th, 2016, regardless of whether you're arriving to work or to visit as a tourist.
Applying To Work While In Canada
When you're within the borders of the country as a visitor, the majority of applications to work within Canada will be immediately denied. Essentially, while you're in Canada as a visitor, there are only specific circumstances that will allow you to apply. For the majority of cases, you'll need to apply from outside the country before you'll be allowed to obtain a work permit.
According to Immigration, Refugees and Citizenship Canada, you may apply for a work permit within Canada under these circumstances:
A valid study or work permit is held by your spouse or parents.
You want to apply for a permit for a different type of employment while possessing a permit for your current work.
You possess a temporary resident permit with a validity longer than half a year.
As an applicant for permanent resident status while within Canada, you pass stages in the process that allow you to apply for a work permit.
You'll need to pay fees and sort out which offices you must apply through for the work permit. Even if you're allowed to apply while inside Canada, you may need to submit this application to an embassy that's located within your home country.
Consider Visiting Under a Work-Based Program Instead
Canada welcomes tourists under visitor visas partly because of tourism dollars. Another way Canada seeks to improve the economy is through labor and investment programs that address key needs within sectors that are important to the growth of the Canadian economy.
When applying for a temporary work permit, there's a good chance that your employer will need to fill out a Labour Market Impact Assessment in order to be able to hire you under the work permit. The idea behind this revolves around protecting jobs that may be performed by Canadian citizens or permanent residents, instead focusing on parts of the labour market that have shortages that need to be addressed.
When a common-law partner or spouse seeks a work permit, they may be able to apply based on the fact that you already have your own set up. In this case, you'll also need to show that your permit is valid for six months or longer, and that you're performing a job that's classified at "Skill Level 0, A, or B in the National Occupation Classification."
Depending on the area of Canada that you wish to work in, you may also find that certain provincial programs may be appropriate for the type of work you want to apply for. One example is the PEI provincial nominee program, which invites workers and investors to the province under their business impact or labour impact category.
Immigration Experts Find the Best Path Forward
The multitude of programs that you may find for the purposes of working in Canada can be overwhelming at first, but when you're a visitor to the country wishing to stay on as a worker, it's worth your while to consider all the options. Hiring a lawyer who specializes in immigration will help determine the best way to successfully apply for a work permit.
With firms in international hubs such as Vancouver and Toronto, My Visa Source is well-suited to meet your needs, and we are a BBB Accredited Business (Better Business Bureau).
To start your journey, don't hesitate to fill out the form on the right to ask us any questions you may have. A member of our staff will get in touch with you quickly. Or you can call the phone number at the top of the page to speak to us directly.