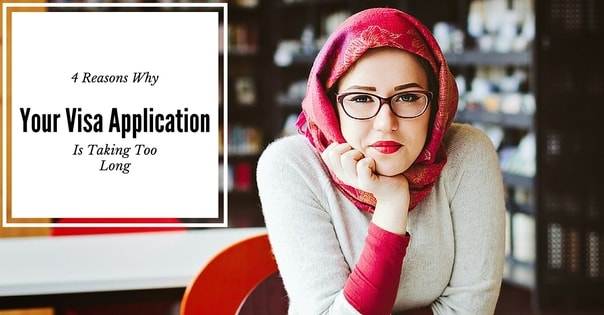 Waiting is often the hardest part of applying for one of Canada's many immigration and visa programs. Since the process is complicated, many reasons exist that could be causing a delay. These four reasons are among the top culprits that make applications take longer than expected.
Non-Payment Of Fees
Similar to many other types of government processes, visa applications require that you pay all the applicable fees before the paperwork can be approved. There are a variety of reasons why you may have inadvertently avoided paying the appropriate fees.
One frequent cause for this would be that the fee chart lists dozens of costs associated with different types of applications. Missing a fee in your final tally can cause you to accidentally pay the wrong amount, stalling your application.
Paying fees at a bank is no longer an option for those who need to remit visa fees, which means that those who used payment receipt form IMM 5401 may have had the payment rejected. Many fees are now payable strictly through online means or credit cards. Be sure to check which payment methods are acceptable for each separate fee.
Improper Paperwork
Paperwork and related documentation for your visa application should provide all the needed information that the case officer requires in order to determine the eligibility of your case. When the application received contains errors or omissions, the officer will be forced to request that these mistakes are fixed before the process continues.
Issues such as missing signatures, or areas that haven't been filled out, are guaranteed to stall the process. If you submit copies of paperwork and documentation that are blurry or difficult to read, you may be asked to resubmit them. The same goes for photos.
The worst case scenario for improper paperwork revolves around the possibility that the officer believes that you're trying to manipulate the process or falsify information, which can lead to more lengthy delays.
Verification of Documentation and Data
Depending on the type of information you submit as part of your immigration application, you may find that you face additional delays because the visa officer has to contact various departments to verify that everything is legitimate.
Identification issued by offices outside of Canada may need to be double checked by contacting the foreign office responsible for issuing the ID used for your application, which may add days or even weeks to processing.
If prerequisites submitted are complicated to vet, such as financial information or data provided through foreign archives, then it may take a long while before officers can verify all the information you've submitted.
Verification delays may also occur within Canada too. Domestic offices that contain vital details may have to communicate with one another to make sure that the details of your application match. In order to avoid this type of delay, you should attempt to present documentation and paperwork that authorities can easily vet, including modern passports and digital financial information.
Unexpected Inadmissibility
All immigration processes are subject to Canadian rules of inadmissibility. Essentially, Immigration, Refugees and Citizenship Canada (IRCC) refuses people entry into Canada based on their behaviour in the past, especially in terms of health, finance and criminality. Applicants who have a criminal past, especially those involved with serious, violent crime, will have a difficult time entering the country. Those who have links to organized crime or terrorist activity will also be denied entry.
When applicants suffer from communicable health issues, they may be considered inadmissible due to their condition. For people with serious, non-communicable disease, you may be deemed inadmissible unless you can prove that you won't be a burden on the public health insurance system. For the most part, these reasons for rejection revolve around keeping current citizens and residents of Canada safe from harm, resulting in a very long delay to your application.
People who have serious financial issues may also be refused entry into the country, especially if they apply for investor immigration programs. Anyone caught lying on their application may be refused entry under visa programs indefinitely.
Questions About Immigration? My Visa Source Has Answers.
Congratulations on taking your first step toward visiting, studying, working, or living in Canada. The more research you do on the immigration process, the more you will learn about your specific situation and how we can help you navigate the process.
My Visa Source stays updated on all immigration news and announcements across Canada and the United States, including sudden changes in government law. Our legal solutions help individuals, families and businesses from North America and around the globe.
Partnering with an experienced lawyer can greatly increase the likelihood of achieving your specific immigration or visa goals. Immigration is a complex process that requires strong legal strategy, precise submission of legal documents and perfect attention to detail, reducing the risk of wasted time, money or permanent rejection.
Securing personalized legal help is quick and simple. Begin with our one-minute online assessment form or call us toll-free at 1-888-509-1987.
We have a dedicated team of licensed professionals standing by, ready to answer your immigration and visa questions. Book a personal consultation to speak with an award-winning immigration lawyer over the phone, on Skype or in-person at our downtown Toronto and Vancouver offices.