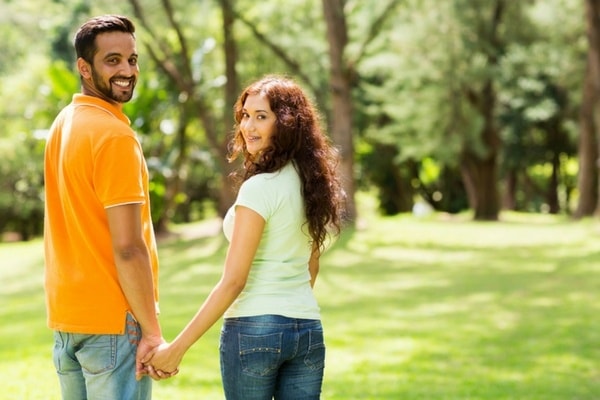 You met your girlfriend outside of Canada, and it was love at first sight. Now, you can't imagine life without her, and you want to bring her to Canada to live with you permanently.
You're not sure what the process is, but you're a Canadian citizen, so it should be pretty simple, right? Think again - sometimes sponsoring someone to come to Canada can be quite complicated. Read on to learn about what it takes to sponsor your girlfriend or significant other to come to Canada.
Are You Eligible to Sponsor Someone?
First, you must determine whether you can sponsor someone, and whether that person is eligible for sponsorship to come to Canada.
You can sponsor someone to come to Canada if you're a Canadian citizen or permanent resident and you're 18 years of age or older. Do you live in Quebec? You also have to meet that province's sponsorship requirements.
However, there are some exceptions to the conditions mentioned above. You're ineligible to sponsor someone if you didn't meet the terms of a sponsorship agreement in the past. A sponsorship agreement states that you'll provide the basic requirements of life (food, shelter, clothing, and health needs not covered by provincial health plans).
Another bar to sponsorship eligibility is not paying alimony or child support. That shows the government you don't have the financial means (or if you do, you won't use them) to support someone else. Declaring bankruptcy that hasn't been discharged also prevents you from serving as a sponsor.
Did you receive social assistance, and you're not disabled? You won't be able to sponsor anyone to immigrate to Canada. The inability to pay back an immigration loan, or even late or missed payments, rules you out as a sponsor.
If you've been convicted of certain crimes, you can't sponsor anyone, either. These crimes include offenses of a sexual nature, violent crimes, an offense against a relative resulting in bodily harm, or even an attempt or threat to commit such offenses. And if you're currently in prison, regardless of the offense, you can't become a sponsor.
You don't have to be a scofflaw to be ineligible to sponsor someone. If someone else sponsored you as a spouse, common law partner, or conjugal partner, and you became a permanent resident of Canada less than five years ago, you must wait until that five year period has passed before sponsoring someone.
Who's Eligible for Sponsorship to Canada?
You can sponsor a spouse, a same-sex partner, a common-law partner, or a conjugal partner.
A common-law partner can be of the same or opposite sex as you. You can sponsor your girlfriend as a common-law partner if you have been living together in a marriage-like relationship for at least a year.
What's the difference between a conjugal partner and a common-law partner? The conjugal partner class was designed for partners of Canadians who would ordinarily apply as common-law partners, only they weren't able to live together continuously for a year.
It also applies to spouses who cannot marry their sponsors due to marital status or sexual orientation in combination with an immigration barrier (such as a rule preventing the Canadian partner and the other person from staying for long periods of time in the other person's country).
There are certain conditions with Canadian sponsorship requirements that make someone ineligible to be sponsored. The person cannot be under the age of 18. And if you or your sponsor were married to someone else at the time of your marriage, you can't be sponsored. Furthermore, if you or your sponsor are the common-law or conjugal partner of someone else, that renders you ineligible for sponsorship.
Let's say your sponsor applied for permanent residency, but didn't include you on the application as someone who should be examined. That's another eligibility bar. If your sponsor tried to bring a spouse, common-law or conjugal partner in the past, and it's been less than three years since that person became a permanent resident (or five years, if your application was received after March 2, 2012), you can't be sponsored.
Questions About Immigration? My Visa Source Has Answers.
Congratulations on taking your first step towards sponsoring your girlfriend in Canada. The more research you do on the immigration process, the more you will learn about your specific situation and how we can help you navigate through the Sponsorship process.
My Visa Source stays updated on all immigration news and announcements across Canada and the United States, including sudden changes in government law. Our legal solutions help individuals, families and businesses from North America and around the globe.
Partnering with an experienced immigration lawyer can greatly increase the likelihood of achieving your specific immigration or visa goals. Immigration is a complex process that requires strong legal strategy, precise submission of legal documents and perfect attention to detail, reducing the risk of wasted time, money or permanent rejection.
Start Your Sponsorship Process Today!
Securing personalized legal help is quick and simple. Begin with our one-minute online assessment form or call us toll-free at 1-888-509-1987.
We have a dedicated team of licensed professionals standing by, ready to answer your immigration and visa questions. Book a personal consultation to speak with an award-winning immigration lawyer over the phone, on Skype or in-person at our downtown Toronto and Vancouver offices.