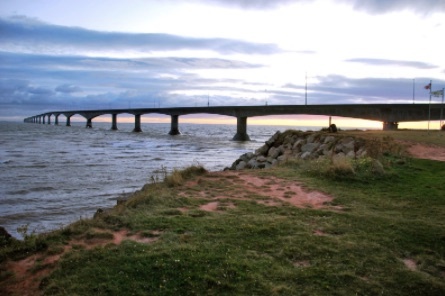 It is not a secret that many people from around the world wish to immigrate to Canada. However, due to the volume of interested candidates, one's immigration file can take up to 3 years to be reviewed by the government.
If there are any discrepancies with the information provided, this process can take even longer. Since the waiting period is lengthy for immigrants seeking residency, the Federal Government has come up with Provincial Nominee Programs.
Why Is the Canadian Immigration Process so Lengthy?
With such a high volume of immigrants seeking permanent residence in Canada, the Government does not have the means to answer everyone's file immediately.
On top of that, the Federal Government needs to ensure that an even number of skilled and unskilled immigrants are granted access into each and every province, so as to obtain economic balance.
How Do these Lengthy Immigration Periods Affect Immigrants?
There are many reasons why a foreigner would want to immigrate to Canada, one of them being that potential money-making opportunities. Having to wait for up to 3 years before receiving an answer can put people's lives in limbo, however, and stop them from making any life plans in the process.
Also, there are many countries that are ravaged by war or other life-threatening ordeals, which can make immigrating to Canada a pressing matter.
What Is the Prince Edward Island Provincial Nominee Program and How Can it Help?
The Prince Edward Island Provincial Nominee Program (PEI PNP) is an application program that encourages qualified foreigners to permanently reside in PEI and contribute to its economy. This program can help expedite an applicant's immigration process should they meet all of the necessary criteria.
Who Can Apply to the PEI PNP?
In order for foreign nationals to be accepted into the Provincial Nominee Program, they need to be able to contribute to PEI's workforce. An applicant must fall under one of two categories: the PEI PNP Business Impact category, or the PEI PNP Labour Impact category.
A foreigner may qualify by meeting one of the streams listed under each individual category. When applying for one's permanent residency through the PEI Provincial Nominee Program, individuals can attempt to expedite their immigration process by also applying for the PEI Express Entry, as doing so can grant them a nomination, placing their application before others'.
While it is not mandatory to have a current job offer in Prince Edward Island at the time of one's application, it can help an application stand out against the grain. Should one be nominated for the PEI Express Entry, a non-refundable fee of $300 CAD will be mandatory to forego the application process.
As for the PEI Provincial Nominee Program, one will be required to pay a fee of $250 when applying through the Labour Impact category, and a fee of $7,500 for the Business Impact category.
What Can Immigrants Do When They Do Not Qualify for the Prince Edward Island Provincial Nominee Program?
The PNP PEI was put into place to unite eligible immigrants with their province of interest. However, not every province in Canada has the same workforce needs.
If a foreigner does not meet the requirements for an expedited immigration process in PEI, they can apply for an expedited residency in another province.
Questions About Immigration? My Visa Source Has Answers.
Congratulations on taking your first step towards living in Canada. The more research you do on the immigration process, the more you will learn about your specific situation and how we can help you navigate through the PEI Provincial Nominee process.
My Visa Source stays updated on all immigration news and announcements across Canada and the United States, including sudden changes in government law. Our legal solutions help individuals, families and businesses from North America and around the globe.
Partnering with an experienced immigration lawyer can greatly increase the likelihood of achieving your specific immigration or visa goals. Immigration is a complex process that requires strong legal strategy, precise submission of legal documents and perfect attention to detail, reducing the risk of wasted time, money or permanent rejection.
Start Your PEI Provincial Nominee Program Today!
Securing personalized legal help is quick and simple. Begin with our one-minute online assessment form or call us toll-free at 1-888-509-1987.
We have a dedicated team of licensed professionals standing by, ready to answer your immigration and visa questions. Book a personal consultation to speak with an award-winning immigration lawyer over the phone, on Skype or in-person at our downtown Toronto and Vancouver offices.