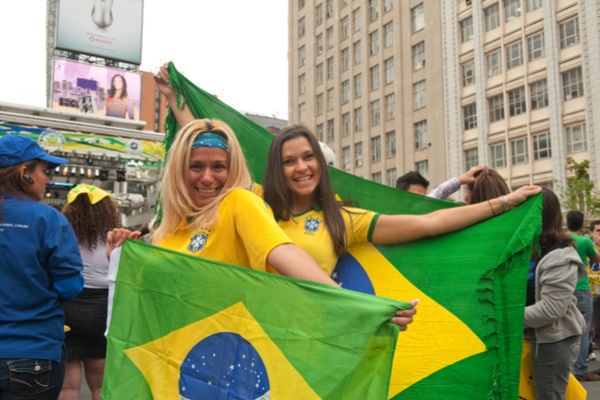 As of May 1st, 2017, Canada has lifted a rule that required Romanians, Bulgarians, and Brazilians to obtain a Temporary Resident Visa (TRV) to come to Canada! This is great news for residents of these countries.
Previously, Romania and Bulgaria were the only countries in the European Union (EU) whose citizens were still required to obtain a TRV. Meanwhile, prior to these changes, Chile was the only South American nation whose citizens didn't require a TRV to enter Canada.
"This initiative will make it easier for eligible travellers to come to Canada and to transit through a Canadian airport. It will also encourage them to make repeat visits," said the Honourable Ahmed Hussen, Minister of Immigration, Refugees and Citizenship Canada.
"The end result will be more travel and tourism and more economic benefits for Canadians."
Reduced Wait Times and Less Stress for Romanians, Bulgarians and Brazilians
Who qualifies for this? Travellers who are looking to fly into Canada for a short stay (under 6 months), who will also:
Have held a Canadian Visitor Visa in the past 10 years

Currently hold a valid United States visitor visa
Travellers who don't meet these criteria will still need a visitor visa to travel to Canada. Travellers who already have a valid Canadian visa can continue to travel with their visitor visa until it expires.
At the same time, Canada also plans to lift the visa requirements for all Romanian and Bulgarian citizens, effective December 1, 2017.
After the deadline, they wouldn't need a visa to travel to Canada. However, similar to other visa-exempt travellers, they would need an eTA to board their flight to Canada. Temporary workers and international students from these countries would be included in the TRV exemption.
"Canada is a popular destination for Brazilian visitors and businesspeople, and expanding eTA eligibility would make it easier and faster for many Brazilians to come to Canada," said Rick Savone, Canada's Ambassador to Brazil.
"Easier travel between our two countries will lead to more opportunities to strengthen our vital people-to-people, tourism and business ties."
Looking to Do More Than Just Visit Canada?
We can help Romanians, Bulgarians, Brazilians and people from any other country make Canada their new home.
With firms in international hubs such as Vancouver and Toronto, My Visa Source is well-suited to meet your needs, and we are a BBB Accredited Business (Better Business Bureau).
To start your journey, don't hesitate to fill out the form on the right to ask us any questions you may have. A member of our staff will get in touch with you quickly. Or you can call the phone number at the top of the page to speak to us directly.