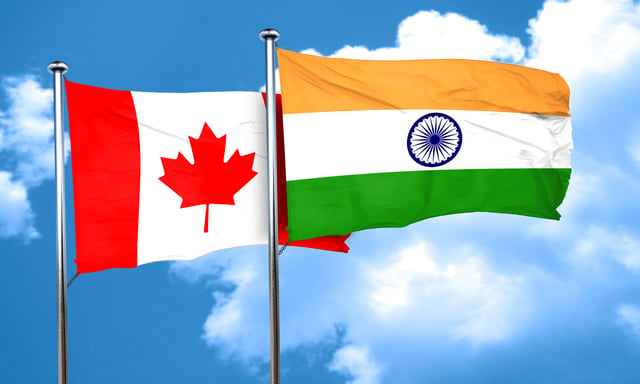 Every year, many people apply to immigrate to Canada from countries all over the world. Canada has a strong economy and welcomes immigrants with the skills and experience that will contribute to this society. If you are considering immigrating to Canada from India, here are a few details you need to consider.
Family Immigration to Canada
There are general procedures to immigrate to Canada from India. If you have a family member who is either a citizen or a permanent resident of Canada, you may be eligible for the Canadian Family Sponsorship Program. An adult child or grandchild who is a Canadian citizen could apply to Immigration, Refugees, and Citizenship Canada (IRCC) to become a sponsor.
The first step is for your relative to express an interest in becoming a sponsor. There is a certain time range each year when someone can express interest. If that deadline is missed, the intended sponsor must wait until the following year. In 2017, for example, the submissions closed on February 2 after the IRCC received more than 95,000 expressions.
Once the expressions of interest have been reviewed, IRCC will contact people who are invited to apply to be sponsors. If your relative is approved and applies, your eligibility for permanent residency will be assessed. It's important to note your sponsor becomes financially responsible for you during the time it takes you to get settled if you are approved to immigrate.
Other Immigration Opportunities
Even if you don't have a relative in Canada, there are other immigration programs available. If you are a skilled worker, you can use the Express Entry system. Express Entry covers the Federal Skilled Workers Program, the Federal Skilled Trades Program, and the Canadian Experience Class. These three programs are aimed at selecting possible immigrants who have the skills and experience to work in and contribute to the Canadian economy.
Applicants create an online profile in the Express Entry system. The information you provide will determine your eligibility to immigrate and your position in the Comprehensive Ranking System (CRS). The CRS assigns points according to certain criteria such as: work experience, education, language ability (English and/or French), and valid job offers. To prove education or training, applicants may have to complete an Educational Credential Assessment.
Express Entry Profile
Before completing your Express Entry profile, you need to take a language test to prove your proficiency in English and/or French—Canada's two official languages. IRCC accepts only certain tests, so be sure you take the correct one and receive admissible results.
It is possible to create a profile in the Express Entry system without having a job offer. The government offers applicants the opportunity to use the Job Bank service to find available jobs.
Once you have been admitted to the Express Entry pool, you could receive an invitation from IRCC to apply for permanent residency. These invitations are issued only to applicants who meet a certain standard in the CRS. People can improve their CRS scores by getting a valid job offer or acquiring relevant work experience and/or education. Another way to increase your score is through the Provincial Nominee Program (PNP)
With the PNP, the provinces and territories can target specific skills that match needs and jobs in that region. If applicants in the Express Entry pool match those skills and requirements, then the province or territory can nominate the applicants for permanent residency.
What Can Delay an Application?
While Canada is known to have a generous immigration policy, there are reasons IRCC will reject an application. IRCC could ask for an approved medical exam. If an applicant has a medical condition that could put strain on the healthcare system, the application could be rejected.
If an applicant has a criminal record—including some traffic infractions—IRCC could reject the application. This fact can surprise people, particularly for charges that might have occurred years ago. It's important to ensure that any offenses have been discharged before you apply to immigrate to Canada.
Incomplete applications and improper documentation can also delay an application or cause one to be rejected. Also, not accumulating sufficient points in the CRS means you will not receive an invitation to apply for permanent residency.
Questions About Immigration? My Visa Source Has Answers.
Congratulations on taking your first step towards visiting Canada. The more research you do on the immigration process, the more you will learn about your specific situation and how we can help you navigate through the process.
My Visa Source stays updated on all immigration news and announcements across Canada and the United States, including sudden changes in government law. Our legal solutions help individuals, families and businesses from North America and around the globe.
Partnering with an experienced lawyer can greatly increase the likelihood of achieving your specific immigration or visa goals. Immigration is a complex process that requires strong legal strategy, precise submission of legal documents and perfect attention to detail, reducing the risk of wasted time, money or permanent rejection.
Securing personalized legal help is quick and simple. Begin with our one-minute online assessment form or call us toll-free at 1-888-509-1987.
We have a dedicated team of licensed professionals standing by, ready to answer your immigration and visa questions. Book a personal consultation to speak with an award-winning immigration lawyer over the phone, on Skype or in-person at our downtown Toronto and Vancouver offices.