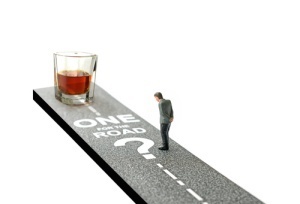 Have you been denied entry to Canada because of a past DUI conviction? You're not alone. Many people who've tried to travel to Canada have been surprised that such a criminal conviction – even if committed a long time ago – can make it impossible to enter Canada. What you need is an experienced immigration lawyer.
How are you denied entry at the border after a DUI conviction?
CIC News, Canada Immigration Newsletter, advises that the Canadian Border Services Agency officer will ask you if you've ever been arrested, fingerprinted, and/or if you appeared in court for any crime. This includes driving under the influence (DUI), also known as driving while intoxicated (DWI).
Drunk driving or driving under the influence (DWI) charges may also appear on your record as one of the following:
Driving without Due Care and Attention
Reckless Driving
Wet and Reckless
Operating under the Influence
Driving While Impaired
Are you always refused entry to Canada with a DUI conviction?
Not always, you may enter Canada if you've been convicted of DUI, depending on your specific situation:
If your DUI charge and conviction are less than five years old.
Obtain a temporary resident permit.
Standard
If your DUI conviction is less than five years old, you can apply for something called a "Temporary Resident Permit" or TRP. If you're approved, you can travel to Canada for pleasure or business for the time allotted, up to three years. Allow 6 to 12 months for your request to be processed.
Issued at the border
In 2012, Canada's government amended its rules so that certain people could gain entry to Canada by being given a TRP immediately upon arrival at a port of entry. These permits are issued only to people with "urgent or compelling circumstances," and you must consult with an attorney before you plan to apply for a TRP this way.
If your DUI charge and conviction are more than five years old
If your DUI charge and conviction are over five years old, you can apply for a rehabilitation permit that will let you travel permanently into Canada once approved. Allow a year or more for the application to be processed.
Deemed rehabilitated
If you've been convicted of a DUI just once and you completed your sentence more than 10 years ago, you may be deemed rehabilitated simply because of the amount of time that has passed. This is not something you can count on, however, and it's still a good idea to provide Canadian officials with your DUI information and evidence of rehabilitation, such as a legal opinion that you carry in hard copy with you. It should clearly state how and why you should now be eligible to enter Canada despite your conviction.
Questions About Immigration? My Visa Source Has Answers.
Congratulations on taking your first step toward entering Canada. The more research you do on the immigration process, the more you will learn about your specific situation and how we can help you navigate through the Denied Entry Reversal process.
My Visa Source stays updated on all immigration news and announcements across Canada and the United States, including sudden changes in government law. Our legal solutions help individuals, families and businesses from North America and around the globe.
Partnering with an experienced immigration lawyer can greatly increase the likelihood of achieving your specific immigration or visa goals. Immigration is a complex process that requires strong legal strategy, precise submission of legal documents and perfect attention to detail, reducing the risk of wasted time, money or permanent rejection.
Start Your Denied Entry Reversal Process Today!
Securing personalized legal help is quick and simple. Begin with our one-minute online assessment form or call us toll-free at 1-888-509-1987.
We have a dedicated team of licensed professionals standing by, ready to answer your immigration and visa questions. Book a personal consultation to speak with an award-winning immigration lawyer over the phone, on Skype or in-person at our downtown Toronto and Vancouver offices.