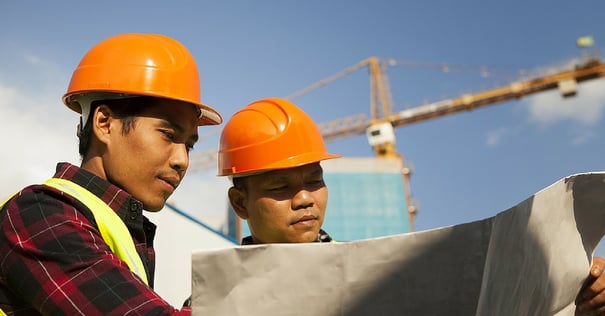 One of the ways that the governments of Ontario and Canada maintain healthy levels of skilled labour within their borders is through immigration. There are a multitude of programs dedicated specifically to welcoming highly-skilled foreign nationals to live and work in Canada. In Ontario, foreign workers arrive under both provincial and federal programs that encourage business immigration.
Different Types of Foreign Workers In Ontario
The Ontario Immigrant Nominee Program (OINP) includes a foreign worker stream that targets the addition of skilled labour within the province through the immigration of skilled workers. Each year, the program has a specific goal of the number of workers that are to be recruited to the province. This number changes according to economic conditions, particularly the state of the labour force within Ontario.
The greater the amount of economic activity, the higher the target number is likely to become. Higher demand for skilled workers normally takes place during times of economic expansion, making this method of immigration fantastic for skilled foreigners.
Another program that grants access to Ontario for skilled immigrants is run by Immigration, Refugees and Citizenship Canada, along with the office of Human Resources and Skills Development Canada. The Temporary Foreign Worker Program is a combined effort of these two offices, linking foreign nationals with businesses that require specific types of workers. As you may understand from the title of the program, this immigration stream is designed to be enacted when there's a temporary lack of specific labour skills.
Since the program addresses momentary shortages, it's not generally considered an immigration stream that automatically leads to permanent residency or status as a Canadian citizen. For the most part, the temporary worker program only allows a stay of four years at most. Special conditions under NAFTA create allowances that apply for working immigrants who are Canadian, American, or Mexican nationals.
Foreign Worker Requirements In Ontario
The requirements for immigrating to Ontario as a foreign worker differ according to the program under which you apply. Before considering applying through any program, you should consult with information sources and immigration experts to ensure that you're following the right path.
For example, the OINP requires that applicants have at least "two years of relevant work experience within the last five years, or the relevant mandatory licensing in Ontario for a regulated occupation." Another prerequisite includes either living abroad or working, visiting, or studying in Canada under a valid permit. As such, if you are a refugee claimant in the middle of the application process, you will not be considered until you have left the country.
The foreign worker stream for OINP also mandates that candidates work in a position that provides full-time work, which is defined as 1,560 hours of employment within a 12-month span. This job also has to be permanent, which means any position that's seasonal, contract work, or off-site will not count, even if the hours requirement is met.
Federal Temporary Worker Program Requirements
In order to be accepted into Ontario under the Temporary Foreign Worker Program, you must first be hired by a Canadian company seeking to fill a position that can't find a hire for within Ontario or Canada. Depending on the job you apply for, the employer hiring you may also have to fill out a Labour Market Impact Assessment application with the department of Employment and Social Development Canada (ESDC). Afterwards, the ESDC determines whether or not the worker's job is one that needs to be filled by a foreign worker, according to labour needs.
In addition to the Labour Market Impact Assessment, you'll be tested for your language skills before being granted a temporary work permit. Depending on the job that's being undertaken, if your language skills aren't deemed sufficient, then you may be denied entry for not being able to function in the role you've been accepted for.
Before being accepted into the country as a foreign worker, you may need to undergo a medical test that proves you don't have a condition that would either endanger others or create financial stress for the public health insurance programs.
Current to publication, Canada allows all who have the proper paperwork, such as passports and prepared forms, to enter the country. However, in the near future, electronic travel authorization will be required for foreign workers entering the country.
It should also be noted that other conditions may prevent legal travel to Canada--a serious criminal record or any activity that constitutes a public security risk will prevent you from entering Canada under any program, regardless of the sponsor involved.
Get Expert Help Navigating Red Tape
When attempting to apply for entry into Ontario as a foreign worker, it's always best to recruit experts in immigration law to avoid getting tangled in red tape.
With firms in international hubs such as Vancouver and Toronto, My Visa Source is well-suited to meet your needs, and we are a BBB Accredited Business (Better Business Bureau).
To start your journey, don't hesitate to fill out the form on the right to ask us any questions you may have. A member of our staff will get in touch with you quickly. Or you can call the phone number at the top of the page to speak to us directly.