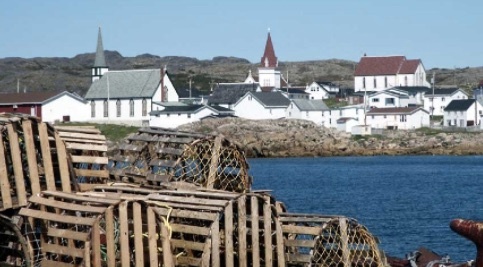 Every year, Canada opens its doors to over 200,000 immigrants. In order for these immigrants to be accepted into the country, however, they need to have filed all necessary paperwork and waited for their case to be accepted by Immigration Canada. So our economy is not negatively affected by immigration, Canada has set up Provincial Nominee Programs tailored to granting skilled immigrants priority over unskilled immigrants.
How Can Immigration Harm Canada's Economy?
Even though allowing people from all around the world to immigrate to Canada is the ethical thing to do, allowing everyone to enter the country isn't. This is because there are not enough jobs available that can accommodate unskilled workers, and so allowing unskilled immigrants entry into Canada can raise the poverty level, worsening its economic structure. To prevent this from occurring, provinces like Newfoundland & Labrador are willing to grant an expedited immigration process to skilled and educated immigrants.
What Would Happen without the Provincial Nominee Program?
While a large number of unskilled immigrants are still granted entry into Canada every year, these numbers are controlled. This is to ensure that immigrants who need minimum-wage paying jobs will have enough opportunities available to them. By allowing skilled immigrants and entrepreneurs into the country first, the economy is built up and supported, creating extra jobs for the Canadian people, and setting up stable grounds for the entry of immigrants of all skill levels.
How Does the Provincial Nominee Program in Newfoundland Help the Economy?
Provinces like Newfoundland & Labrador have limited minimum-wage jobs available, which is why it isn't beneficial for the Federal Government to allow a large volume of unskilled workers into the province at once. The Provincial Nominee Program in Newfoundland creates more job opportunities for both existing Canadian citizens and future citizens.
Who Can Apply to the Provincial Nominee Program in Newfoundland & Labrador?
Every province has a different set of rules and categories that render an individual eligible for the NLPNP. When it comes to Newfoundland & Labrador, the Federal Government has decreed that there are 3 possible categories a foreigner can qualify into.
Newfoundland & Labrador Express Entry Skilled Worker
International Graduate Category
Applicants who have managed to secure a legitimate job offer can apply through the Newfoundland & Labrador Express Entry Skilled Worker Program. Those who have the right criteria and receive a Provincial Nomination, will have extra points attributed to their file. These points fall under the Comprehensive Ranking System. Should an applicant have a precedented number of points, they can receive an invitation to apply for a Canadian permanent residence. Applicants who have not secured a legitimate job offer are not eligible to apply to the NLPNP Express Entry Option.
On top of needing a set amount of money liquidated into a settlement fund, those applying for the NLPNP must pay a non-refundable fee of $250 CAD per person.
What Are the Next Steps for Immigrants Who Don't Qualify for the NLPNP?
While the differences between the NLPNP and other Provincial Nominee Programs in Canada are minor, they are still notable. For instance, the NLPNP uses the Comprehensive Ranking System to facilitate their immigration process while some Provinces do not. If an immigrant doesn't qualify for the Express Entry Program in their desired province, they can apply to provinces whose requirements they meet.
Questions About Immigration? My Visa Source Has Answers.
Congratulations on taking your first step toward living in Canada. The more research you do on the immigration process, the more you will learn about your specific situation and how we can help you navigate through the Newfoundland & Labrador Provincial Nominee Program (NLPNP) process.
My Visa Source stays updated on all immigration news and announcements across Canada and the United States, including sudden changes in government law. Our legal solutions help individuals, families and businesses from North America and around the globe.
Partnering with an experienced immigration lawyer can greatly increase the likelihood of achieving your specific immigration or visa goals. Immigration is a complex process that requires strong legal strategy, precise submission of legal documents and perfect attention to detail, reducing the risk of wasted time, money or permanent rejection.
Start Your Newfoundland & Labrador Provincial Nominee Program (NLPNP) Process Today!
Securing personalized legal help is quick and simple. Begin with our one-minute online assessment form or call us toll-free at 1-888-509-1987.
We have a dedicated team of licensed professionals standing by, ready to answer your immigration and visa questions.
Book a personal consultation to speak with an award-winning immigration lawyer over the phone, on Skype or in-person at our downtown Toronto and Vancouver offices.