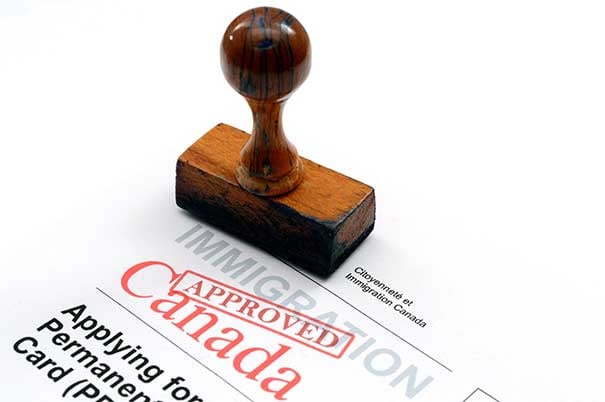 When you've been granted permanent residency status in Canada, you know the value of having your permanent resident (PR) card. But did you know you might not be allowed back into Canada if your PR card expires while you're outside the country? And Immigration, Refugees, and Citizenship Canada (IRCC) will not mail a PR card to an address outside of Canada.
These are some of the reasons why it's important to apply for a PR card renewal before yours expires.

How to Renew a PR Card
The PR renewal process is relatively straightforward. There is a paper application you fill out, then either mail or courier to the Case Processing Centre from within Canada. Before you can send in the application, you must pay the nonrefundable processing fee online. The receipt needs to be attached to the application.
But while the PR card processing times and process are straightforward, it is not necessarily simple. The application includes a lot of details and requests specific documentation before the IRCC will issue a PR card.
For example, only certain identity documents are acceptable and the photos you send must meet the guidelines. If the documents are incorrect or the application is incomplete, IRCC will return the card renewal form unprocessed. That would mean starting the application process again.
Because the application is so precise, many people hire immigration professionals to assist them. Immigration professionals are experts and know how PR card applications should be completed as well as what documents meet the criteria. The right immigration professional will ensure that your PR card renewal is done right.
When to Apply for a PR Card Renewal
If your PR card will expire within the next nine months, you can apply to have it renewed. You can also apply to have it renewed if the card has already expired. The permanent resident card processing times can be two months or longer. So if your card has expired and you are scheduled to travel outside of Canada, you might want to speak to an immigration professional.
To be allowed back into Canada without a PR card, you could require a permanent resident travel document.
In the event your card is stolen, damaged, or lost, you should apply for a renewal using the same application process. There is one important difference, though. You must tell IRCC what has happened to your PR card before you apply for a new one.
Another situation when you should complete a PR card renewal is when you legally change your name.
When Not to Apply for a PR Card Processing
Once you have been granted permanent residency status and you've immigrated to Canada, you can inform IRCC of your address. If you do that within 180 days of arriving, IRCC will automatically send you a PR card. If you do not give IRCC your address within that 180-day window, you will have to follow the card renewal process and pay the processing fee.
With PR card renewal processing times taking at least two months, it helps to be proactive, especially when you have travel plans. If you're planning to travel outside of Canada, you need to make sure you have the right documents to re-enter the country.
Questions About Immigration? My Visa Source Has Answers.
Congratulations on taking your first step toward living permanently in Canada. The more research you do on the immigration process, the more you will learn about your specific situation and how we can help you navigate through the PR Card Renewal process.
My Visa Source stays updated on all immigration news and announcements across Canada and the United States, including sudden changes in government law. Our legal solutions help individuals, families and businesses from North America and around the globe.
Partnering with an experienced lawyer can greatly increase the likelihood of achieving your specific immigration or visa goals.
Immigration is a complex process that requires strong legal strategy, precise submission of legal documents and perfect attention to detail, reducing the risk of wasted time, money or permanent rejection.
Start Your PR Card Renewal Process Today!
Securing personalized legal help is quick and simple. Begin with our one-minute online assessment form or call us toll-free at 1-888-509-1987.
We have a dedicated team of licensed professionals standing by, ready to answer your immigration and visa questions.
Book a personal consultation to speak with an award-winning immigration lawyer over the phone, on Skype or in-person at our downtown Toronto and Vancouver offices.