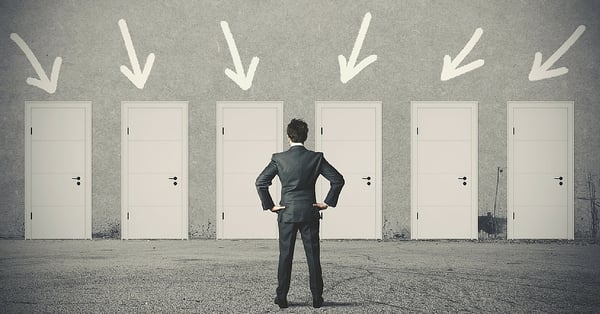 The path to securing permanent residence in Canada can be a long and complicated process. Figuring out the best route for you depends entirely on your situation. If you're married to a Canadian citizen, then you'll want to take a different path than if you're a temporary worker. Matching the correct path with your current situation will ensure that you have the best chance of earning the right to live in Canada on a permanent visa.
Foreign Students & Temporary Workers
Those who are already in Canada under foreign student and temporary work programs may seek to live in the country permanently. If you happen to be in this situation, then the Canadian residence path for you will be the Canadian Experience Class.
A relatively new path to permanent residency, the Liberal government recently announced "we must do more to attract students to this country as permanent residents," with Immigration Minister John McCallum stating that "international students have been shortchanged by the express entry system… they are the cream of the crop, in terms of potential future Canadians."
The prerequisites for this immigration program state that you must plan to live outside of Quebec and have been working in Canada for at least one year as a full-time, skilled temporary foreign worker.
For international students, you need to have graduated from a Canadian post-secondary institution and have earned a year of full-time experience in a field of skilled work.
Although the Immigration Minister plans to open up the program in order to attract more foreign students, this program is already relatively flexible, allowing you to apply while you work in Canada or up to a year after leaving your job.
Spousal Sponsorship
If you're in a conjugal, common-law or spousal relationship, then one of the best paths to becoming a permanent resident of Canada is through a family sponsorship program. Typically, these types of applications take place in two parts. First, the person sponsoring you has to apply before the person being sponsored begins their end of the process.
Sponsors have to be above the age of 18 and must already be a citizen or a permanent resident of Canada. If the sponsor has previously supported someone arriving in Canada as a permanent resident during the past five years, then they must wait before they're able to help their current partner.
This and other requirements have to be met before a sponsor will be approved by Citizenship and Immigration Canada.
Once the sponsor is approved, the application for the spouse should be prepared. Similar to any other immigration process, the spouse will have to fill out extensive paperwork to prove that they meet the requirements for the program.
When both sets of paperwork are ready to go, they need to be submitted together as sponsor and spouse. The processing time for your case will vary, but you can find approximate waiting times by visiting the government website dedicated to this information.
Skilled Workers
The Canadian government has developed a path for those considered great candidates for permanent residency based on their potential or actual contribution to the Canadian economy.
For this immigration stream, you need to show that you have one year of continuous experience in the past ten years in your specific field. You also need to make sure that the position that you work in matches a Skill Type 0, Level A or B under the Canadian National Occupational Classification (NOC) list.
Type 0 positions are considered managerial in nature. Level A workers are professional occupations while Level B workers are determined as technical and skilled trade occupations.
When these minimum qualifications are met, the government will rate your application. To be considered for the next step, you have to meet or exceed the minimum acceptable score out of 100 in categories of education, employment experience, age, adaptability, language skills, and employment already arranged within the country.
You'll also need to show that you can financially support yourself and any dependants that you bring with you into the country.
Business Programs
Another path to permanent residence that involves contributions to the Canadian economy are business investor programs. These immigration streams outline minimum requirements for those who wish to live in Canada on a permanent basis while setting up a business that contributes to a key aspect of the Canadian financial landscape.
These programs vary on a federal and provincial level. For example, the PEI investor program will have much different requirements than one for British Columbia, which has a separate financial landscape.
So if you're planning to start a business in the crowded fishing industry, you're much less likely to be approved than if you attempted to secure permanent residency through the development of a business that creates profit through life sciences.
Questions About Immigration? My Visa Source Has Answers.
Congratulations on taking your first step toward sponsoring your spouse to Canada. The more research you do on the immigration process, the more you will learn about your specific situation and how we can help you navigate through the process.
My Visa Source stays updated on all immigration news and announcements across Canada and the United States, including sudden changes in government law. Our legal solutions help individuals, families and businesses from North America and around the globe.
Partnering with an experienced immigration lawyer can greatly increase the likelihood of achieving your specific immigration or visa goals.
Immigration is a complex process that requires strong legal strategy, precise submission of legal documents and perfect attention to detail, reducing the risk of wasted time, money or permanent rejection.
Access Essential Immigration And Visa Expertise In A Minute
Securing personalized legal help is quick and simple. Begin with our one-minute online assessment form or call us toll-free at 1-888-509-1987.
We have a dedicated team of licensed professionals standing by, ready to answer your immigration and visa questions.
Book a personal consultation to speak with an award-winning immigration lawyer over the phone, on Skype or in-person at our downtown Toronto and Vancouver offices.