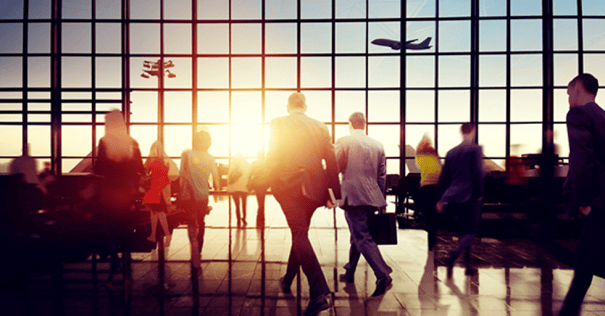 When you want to get a permanent residence visa, dealing with information overload can lead to great frustration. Even worse, if you act on incorrect information, you might end up having your entire application become invalid, which can lead to long delays as you attempt to sort out the problem with your application.

Canadian work permits for temporary residence are highly prized in Canada because of the status that they grant to newcomers and those returning to Canada to work.
For many people, the opportunities to use their trade in Canada aren't present in their country of origin, leading to a situation where both the new arrival and the Canadian economy benefits from the person obtaining a Canadian work permit.
Due to the fact that the visa is designed to benefit the Canadian economy, the person who is applying for the work permit has to obtain sponsorship from a private party or the Canadian government.
Other sources of sponsorship include provincial governments, such as PEI, which attempt to attract skilled workers to fill vital roles that will help the economy of the province grow.
Requirements for sponsorship will differ, according to the type of visa that you're attempting to obtain. For example, employer sponsored visas involve a specific reason to bring a foreign worker into the country. Those who go to the front of the application line tend to be one of the following types of workers:
Senior managers transferred from foreign subsidiaries to a Canadian office.

Researchers who have earned a PhD and enter Canada to conduct specific research.

Professors part of exchange programs.

Performers who have a contract for a show.

Film artists who shoot Canadian docs or travel shows.

Volunteers for charities and religious organizations.
In addition to being sponsored by a particular program or private entity, those applying for work permits have to meet these requirements:
Prove that you have the means to care for yourself when entering the country.

Show that you will leave the country once your work permit ends.

Pass medical clearance to show that you're in good health.

Work for an eligible company that hasn't been listed as non-compliant.

Plan to avoid work "for an employer who, on a regular basis, offers striptease, erotic dance, escort services or erotic massages."

Candidate must not be considered a danger to national security.

Candidate must show a lack of a criminal record, presenting a police clearance certificate, if required.

Person must not have worked in Canada for a four-year period since April 1, 2011.

Provide all requested documentation throughout the process.
One of the ultimate goals for many newcomers planning to make a life in Canada involves earning status as a permanent resident.
When granted permanent residency, you get to live and work wherever you wish within the country and enjoy access to social services such as healthcare. It's also the step before earning status as a Canadian citizen.
The most popular way of getting into Canada as a permanent resident involves sponsorship from a spouse or a family member for sponsorship. People who are already citizens or permanent residents of Canada have the opportunity to sponsor their loved ones, including their spouse, common-law or conjugal partner and children who qualify as dependents.
When sponsored by family members, they have to be able to prove that they have the ability to support basic needs while providing other financial support that ensures that the person who is sponsored doesn't need to contact the Canadian government for help with finances.
Although the definition of a dependent child has changed from age 22 and to under the age of 19, other aspects of family sponsorship have improved. The previous requirement for an applicant to live in Canada as a conditional permanent resident will change, completely getting rid of that type of status.
Instead of needing to stay in Canada for two years before being considered a permanent resident, an applicant is granted permanent residence the moment they land in Canada, as long as their application checks out.
Questions About Immigration? My Visa Source Has Answers.
Congratulations on taking your first step toward working or living in Canada. The more research you do on the immigration process, the more you will learn about your specific situation and how we can help you navigate through the Manitoba Provincial Nominee Program process.
My Visa Source stays updated on all immigration news and announcements across Canada and the United States, including sudden changes in government law.
Our legal solutions help individuals, families and businesses from North America and around the globe.
Partnering with an experienced lawyer can greatly increase the likelihood of achieving your specific immigration or visa goals.
Immigration is a complex process that requires strong legal strategy, precise submission of legal documents and perfect attention to detail, reducing the risk of wasted time, money or permanent rejection.
Start Your Work Permit and Permanent Residence Process Today!
Securing personalized legal help is quick and simple. Begin with our one-minute online assessment form or call us toll-free at 1-888-509-1987.
We have a dedicated team of licensed professionals standing by, ready to answer your immigration and visa questions.
Book a personal consultation to speak with an award-winning immigration lawyer over the phone, on Skype or in-person at our downtown Toronto and Vancouver offices.