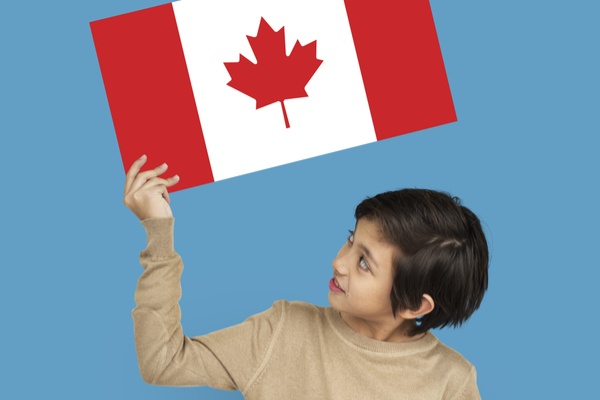 Looking to immigrate to Canada? We have good news for people who speak French or have a sibling in Canada!
Canada is constantly making changes to its immigration system to make our country more accessible to new Canadians. Last November, we saw a number of key changes, and now The Express Entry system has changed again.
As of June 6th, 2017, the Comprehensive Ranking System (CRS) will award more points for:
Speaking French

Having a sibling in Canada
Other significant changes that will also take effect on June 6th include:
Candidates will no longer be required to register for the Canada Job Bank

A new "tie-breaker" approach to rank candidates with same CRS score
June 2017's Changes to Canada's Express Entry System
More Points for Speaking French
After June 6th:
You can get 15 additional points for test results of the Niveaux de compétence linguistique canadiens (NCLC) at level 7 or higher in all four language skills in French (listening, speaking, reading and writing) and an English test result of Canadian Language Benchmark (CLB) 4 or lower, or no English test at all
You can also get 30 more points for test results of the NCLC at level 7 or higher in all four skills in French and test results of CLB 5 or higher in all four language skills in English
More Points for a Sibling in Canada
After June 6th:
An extra 15 points will be awarded to candidates with siblings in Canada
Said sibling has to be a Canadian citizen or permanent resident, living in Canada and 18-years-old or older.
Said sibling also has to share a mother or father with the principal Express Entry applicant or their spouse or common-law partner. This may be through:

Blood

Marriage

Common-Law Partnership

Adoption
The Honourable Ahmed Hussen, Minister of Immigration, Refugees and Citizenship announced these new measures earlier this month, as a part of Canada's ongoing plan to bolster our economy by attracting the best and brightest from around the globe.
"Economic immigration programs managed by the Express Entry System attract highly talented and skilled immigrants that businesses need to help grow and strengthen our economy," said Hussen.
"As the improvements are implemented, I'm pleased that Canada will welcome more skilled immigrants with siblings in Canada who can help them quickly integrate into their new life here, and that we'll continue to see Francophone minority communities flourish."
Want to Know More About Canada's Express Entry System?
As you can see, the Express Entry process is constantly changing, so working with an immigration professional who stays on top of these changes will drastically improve your odds of being accepted.
With firms in international hubs such as Vancouver and Toronto, My Visa Source is well-suited to meet your needs, and we are a BBB Accredited Business (Better Business Bureau).
To begin your journey, please click the blue "Start Your Assessment" button on the righthand side of this blog. We can quickly assess your needs and schedule a FREE consultation.