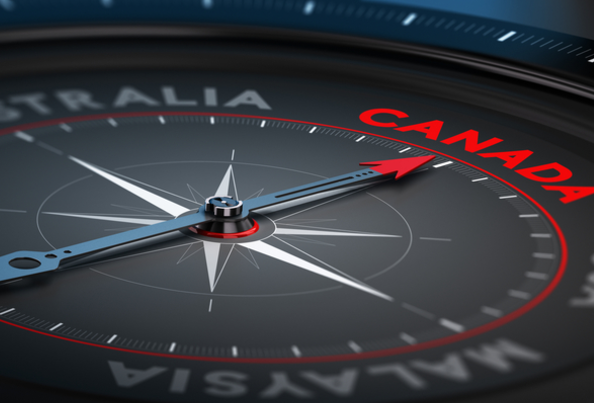 The world of immigration law moves quickly, especially here in Canada. The Liberal government has made it part of their mandate to make it easier to immigrate to Canada through the Express Entry program, this includes recent changes to the Express Entry system.
After November 19, 2016, Canada changed the educational requirements, occupational requirements and application process to qualify for the Express Entry pool.
"We have committed to doing more to attract highly skilled immigrants to come to Canada and become permanent residents, because this is important to build our economy and strengthen our society," said John McCallum, Minister of the Immigration, Refugees and Citizenship (IRCC).
"I am confident that the changes to Express Entry will be one of the many positive outcomes of the changes we will be bringing to our immigration system."
Let's take a closer look at some of these changes.
Education Requirements
Prior to the changes, an applicant's education would only be worth points if it had been assessed to a Canadian equivalent. And former international students with some education from Canada saw no additional benefit.
Now, however, the Express Entry Comprehensive Ranking System (CRS) will award:
Points will be awarded for study in Canada above high school, and

15 points for a one- or two-year diploma or certificate

30 points for a degree, diploma or certificate of three years or longer, or for a Master's professional or doctoral degree of at least one academic year
Employment Requirements
Prior to November of last year, the CRS gave you 600 points for permanent jobs that were supported by a Labour Market Impact Assessment (LMIA).
Now, however, you can earn:
50 points if you have a valid job offer in an NOC 0, A or B occupation

200 points if you have a valid job offer in an NOC 00 occupation
This change is aimed at making it easier for applicants who don't have a job offer (but do have skills) to compete against applicants who have a firm offer. Also, the job offer now only needs to be a minimum of one year from the time you become a permanent resident.
At the same time, people in Canada on an LMIA exempt work permit will be able to carry that LMIA exemption under Express Entry, including those:
Here under the North American Free Trade Agreement

Here under a federal-provincial agreement

Here under Mobilité Francophone, or

Are an intra-company transferee
Application Deadlines
Prior to November 19th, 2016, you had 60 days from the day you received your invitation to submit a complete application (including police certificates and medical exams) for permanent residence. Now, however, you have 90 days.
More Changes to Come in June 2017
More changes are expected in June, so stay tuned for an update!
Questions About Immigration? My Visa Source Has Answers.
Congratulations on taking your first step toward visiting Canada. The more research you do on the immigration process, the more you will learn about your specific situation and how we can help you navigate through the Express Entry Program process.
My Visa Source stays updated on all immigration news and announcements across Canada and the United States, including sudden changes in government law. Our legal solutions help individuals, families and businesses from North America and around the globe.
Partnering with an experienced lawyer can greatly increase the likelihood of achieving your specific immigration or visa goals.
Immigration is a complex process that requires strong legal strategy, precise submission of legal documents and perfect attention to detail, reducing the risk of wasted time, money or permanent rejection.
Start Your Express Entry Process Today!
Securing personalized legal help is quick and simple. Begin with our one-minute online assessment form or call us toll-free at 1-888-509-1987.
We have a dedicated team of licensed professionals standing by, ready to answer your immigration and visa questions.
Book a personal consultation to speak with an award-winning immigration lawyer over the phone, on Skype or in-person at our downtown Toronto and Vancouver offices.