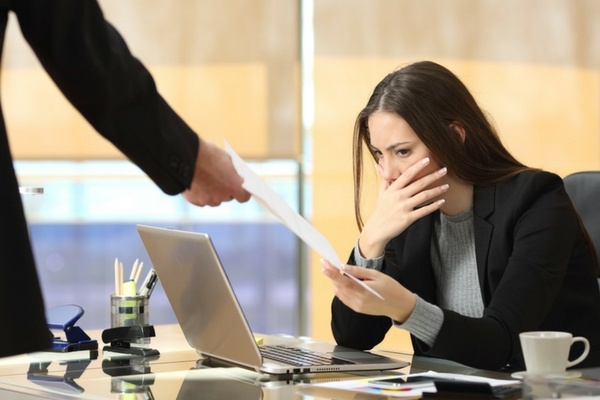 You worked hard to get into Canada. It may have taken months to gather the necessary documentation and for immigration officials to approve your work permit. Now, your boss has fired you.
You're terrified you'll be deported. For many people in Canada on work permits, this situation is all too familiar. They believe their legal status in Canada is tenuous, and they don't want to go back to their home country. Read on to learn whether being fired while on a work permit is grounds for deportation.
What the Law Says
The Immigration and Refugee Protection Regulations (SOR/2002-227) state that "a work permit becomes invalid when it expires or when a removal order that is made against the permit holder becomes enforceable."
What does that mean in practice? A work permit enables you to work in Canada under certain conditions (unless you have an open work permit, which means that there are fewer restrictions on your ability to work in Canada). The conditions on your work permit might be the type of work you can do, the employer for whom you can work, where you can work, and how long you can work. This last bit is important because you can only work legally in Canada for as long as your work permit is valid. You can extend your work permit under certain circumstances.
Notice that the law doesn't say that the work permit becomes invalid when an employer terminates an employee. So, you have the legal right to stay in Canada until your work permit expires. However, if your work permit only allows you to work for a particular employer in Canada, you can't legally work in this country (unless you apply for a new work permit). If you find another job, but it doesn't meet the conditions of your current work permit, you would be breaking the law. At that point, immigration officials could start deportation proceedings.
What Happens in Reality
Unfortunately, not everyone in Canada on a work permit knows their legal rights. And some employers take advantage of their employees' ignorance.
Some employers take away their employees' passports and work permits to ensure that the worker has nowhere else to go. In addition, some businesses or employers threaten foreign workers with the prospect of deportation if they step out of line.
And if employees dare blow the whistle on their law-breaking employers, the consequences could be quite negative. Take the example of the Tim Hortons location in Fernie, BC. The franchise owner brought in a number of foreign workers to staff the fast food restaurant, believing he could exploit them. He forced them to pay him back for any overtime they earned, which was quite a bit, as these workers often put in long hours. If they refused, he would threaten them with deportation.
Ultimately, some of the employees reported the franchise owner to the BC Employment Standards Branch. The agency opened an investigation, and even the RCMP became involved. Some of the employees who made the allegations left the restaurant. They were able to find new employment, but they had difficulty renewing their work permits.
Sadly, that isn't the only horror story out there. Temporary foreign workers who come to Ontario to work on tobacco farms are often subject to a practice called "medical repatriation." Essentially, when these workers fall ill, they're sent back to their home countries. For all intents and purposes, they've been fired and deported.
These workers are entitled to health care provided by the employer before they're fired and/or sent back home. However, that's not what's happening. A study carried out by University of Toronto researchers showed that only 2% of workers sent back home for medical reasons asked to return to their countries. The authors of the study speculate that workers didn't have access to healthcare because of language barriers, lack of knowledge about the healthcare system, and lack of transportation.
Turn to a Trusted Immigration Law Expert for Advice on Work Permits
Are you in Canada on a work permit, or know someone who is? You might feel a sense of insecurity because you're not familiar with your legal rights, or maybe your employer has threatened to have you deported. You need an immigration law expert to help you navigate the laws regarding work permits. Armed with this knowledge, you can feel more confident about your rights and your options in Canada.
With firms in international hubs such as Vancouver and Toronto, My Visa Source is well-suited to meet your needs, and we are a BBB Accredited Business (Better Business Bureau).
To begin your journey, please click the blue "Start Your Assessment" button on the righthand side of this blog. We can quickly assess your needs and schedule a FREE consultation.