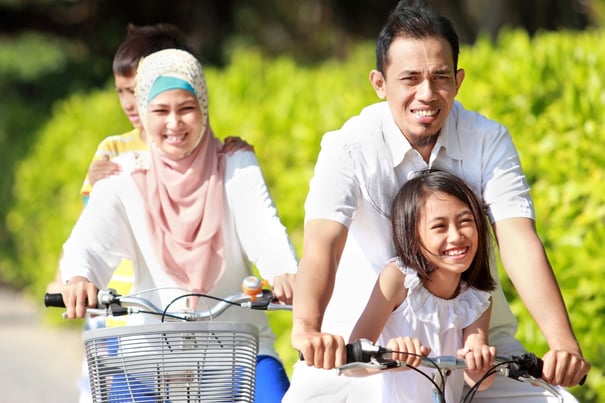 Starting a new life in Canada can be a daunting prospect. The government of Canada seeks to ensure the health and well-being of all refugees with readily accessible healthcare under the Interim Federal Health Program (IFHP). The IFHP covers a variety of health services for resettled refugees, protected persons, refugee claimants, victims of human trafficking, as well as individuals detained by Canada Border Services Agency.
IFHP In the Context of International Law
The "right to health" has been recognized by the Canadian Government, in accordance with a number of international agreements. Article 25 of the Universal Declaration of Human Rights mentions the right to health as part of the right to an adequate standard of living. In the context of international law, Canada is responsible for providing the right to heal for all citizens, immigrants, and refugees as a natural human right.
History
In Canada, the federal government has been responsible for providing health care to refugees via IFHP since 1957. Originally introduced through an Order-in-Council by the federal government, IFHP has been been run and overseen by Citizenship and Immigration Canada since 1995.
The Canadian government introduced a series of cuts and reform to the program in April 2012, which divided asylum seekers into three different levels of coverage based on the individual's status and country of origin. This limited the benefits of certain refugees, while severely limiting health care for refugee claimants from certain "Designated Countries of Origin." As of 2016, however, the program has been restored to its pre-2012 foundations, with additional coverage covering immigration medical exams, vaccinations, treatment of disease outbreaks in refugee camps, and en-route medical support.
What Does IFHP Cover?
IFHP covers a variety of services, though the specifics of coverage may vary depending on individual eligibility. Covered services include the following:
Hospital visits and ambulance services

Essential vaccines and medications

Pregnancy and midwifery services

Some vision and dental care

Services by clinical psychologists, occupational therapists, speech language therapists, physiotherapists and other health professionals

Home care and long-term care

One Immigration Medical Exam (IME)
Who is Eligible for IFHP Coverage?
1) Resettled refugees; including Privately Sponsored Refugees, (PSRs), Government-Assisted Refugees (GARs), Blended Visa Office-Referred Refugees (BVORs), Joint Assistance Sponsorship Program Refugees, and certain refugees sponsored by organizations in partnership with Immigration, Refugees, Citizenship Canada (IRCC). Individuals being resettled to Canada as due to public policy or humanitarian and compassionate considerations from the Minister's office are also eligible for coverage.
2) Protected persons in Canada; including individuals who have received approval for their asylum claim, and those protected persons who have received approval on their pre-removal risk assessment (PRRA).
3) Refugee claimants; including those awaiting or appealing the decision on their refugee status from the Immigration and Refugee Board of Canada (IRB). Rejected and ineligible refugee claimants are also eligible for IFHP coverage through the duration of their stay in Canada.
4) Victims of human trafficking with valid temporary residence permit.
5) Detainees under the Immigration and Refugee Protection Act (IRPA).
Full eligibility requirements are listed on the Immigration, Refugees and Citizenship Canada (IRCC) website.
How Can I Apply for IFHP?
If you qualify for IFHP, you are entitled to apply for new coverage or extend your current coverage either by mail or through the Government of Canada website.
Accessing IFHP Services
When visiting your health care provider, be sure to bring your Interim Federal Health Program Certificate or Refugee Protection Claimant Document, along with a piece of government-issued ID. If eligible for IFHP, your payment will be waived, and the provider will bill the Medavie Blue Cross on your behalf instead.
Seeking Professional Consultation
Starting a new life in Canada can be an arduous and difficult process. Expert legal counsel can help ease the transition and guide through the healthcare systems. With firms in international hubs such as Vancouver and Toronto, My Visa Source is well-suited to meet your needs, and we are a BBB Accredited Business (Better Business Bureau).
To begin your journey, please click the blue "Start Your Assessment" button on the righthand side of this blog. We can quickly assess your needs and schedule a FREE consultation.