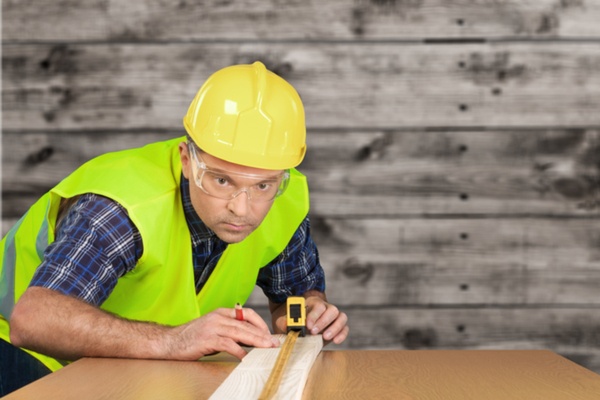 Do you have a skill or trade that you think can help you in qualifying for permanent residency in Canada? Qualifying for the federal skilled trades program is a great way to make Canada your permanent home.
Basically, you can qualify for The Federal Skilled Trades Program, if your job falls into these categories:
Major Group 72, industrial, electrical and construction trades,

Major Group 73, maintenance and equipment operation trades,

Major Group 82, supervisors and technical jobs in natural resources, agriculture and related production,

Major Group 92, processing, manufacturing and utilities supervisors and central control operators,

Minor Group 632, chefs and cooks, and

Minor Group 633, butchers and bakers.
That covers a wide range of actual job titles, within those categories. So does your job count?
Does My Job Qualify for the Federal Skilled Trades Program?
Your first step is to find out where your job falls under the National Occupational Classification (NOC). It needs to be classified as skill type B, according to their classification system.
There are far too many jobs that fall into this area to list here, so your best bet is to look for your job in the list by clicking here.
If your job title doesn't quite match the one you're looking at in the NOC list, that's OK. It's more important that you can prove you perform the duties and tasks listed in the lead statement of the occupational description in the NOC.
Other Factors in Qualifying for Federal Skilled Trades Program
Outside of having a job/ skill that qualifies for the program, you must also:
Have at least 2 years of full-time work experience (or an equal amount of part-time work experience) in your trade within the five years of your application

Work at least 30 hours over a period of one week, for two years in your skilled trade within the five years before you apply

Have an offer of full-time employment for a total period of at least one year or a certificate of qualification in that skilled trade issued by a Canadian provincial or territorial authority

Take a language test and show that you meet the minimum language requirements
Questions About Immigration? My Visa Source Has Answers.
Congratulations on taking your first step toward working in Canada. The more research you do on the immigration process, the more you will learn about your specific situation and how we can help you navigate through the Federal Skilled Trades Program process.
My Visa Source stays updated on all immigration news and announcements across Canada and the United States, including sudden changes in government law. Our legal solutions help individuals, families and businesses from North America and around the globe.
Partnering with an experienced lawyer can greatly increase the likelihood of achieving your specific immigration or visa goals. Immigration is a complex process that requires strong legal strategy, precise submission of legal documents and perfect attention to detail, reducing the risk of wasted time, money or permanent rejection.
Begin Your Application for Federal Skilled Trades Program Today
Securing personalized legal help is quick and simple. Begin with our one-minute online assessment form or call us toll-free at 1-888-509-1987.
We have a dedicated team of licensed professionals standing by, ready to answer your immigration and visa questions. Book a personal consultation to speak with an award-winning immigration lawyer over the phone, on Skype or in-person at our downtown Toronto and Vancouver offices.