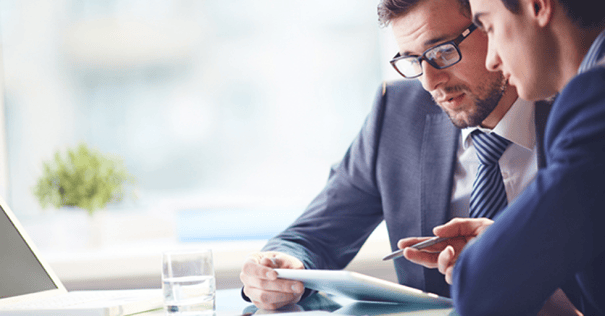 The Express Entry System was developed by the Canadian government to help make it easier for applicants seeking entry as a permanent resident into the country. However, despite good intentions, the Express Entry System has also created misinformation that complicates the process for those who aren't well versed in immigration law. The following five misconceptions are among the most common for people who are in the middle of dealing with the Express Entry System.
1. Express Entry is a Path to Citizenship
Although at first glance it may seem like Express Entry is a path to permanent residency, this program is actually an application management system dedicated to expediting the process of finding and welcoming skilled workers and other people who look to contribute to the Canadian economy.
This management system links with different pathways to permanent residency with these three programs: Federal Skilled Worker, Federal Skilled Trades, and Canadian Experience Class.
After an applicant fills out an Express Entry profile that includes education, experience, skills, language and other pertinent details, they are ranked according to how well they match up against overall requirements and the scores of others who wish to enter Canada.
Those with the highest score may receive an invitation to apply to one of the immigration programs offered in Canada. An invitation gives you a 60-day window to apply for permanent residence according to specific, agreed-upon conditions.
2. Express Entry is Strictly Federal
Although the Express Entry System is linked to the Immigration Refugees and Citizenship Canada ("IRCC", formerly the "CIC") and federal skilled worker programs, provinces also access the pool of applicants when attempting to draw skilled workers and business investment to their territories.
Often, provincial immigration programs are tailored to attract those who benefit the province the most. Depending on local labour requirements and the needs of the provinces, it's a good idea to look over these programs in case any specifically match your skills and profiles.
In fact, the Canadian government also invites businesses to reach out and offer arranged employment to those who meet the requirements of their organization. In order to do so, they must provide a Labour Market Impact Assessment (LMIA, formerly a "LMO") that's approved by Employment and Social Development Canada.
3. All Skilled Workers are Welcome
Considering the fact that there is a multitude of different types of skilled labourers in the market, those who apply to the Express Entry program may assume that their set of skills will be desirable to businesses, the federal and provincial governments. However, not all skills are considered equal in the application process.
Legislation that reduces the amount of Canadian jobs taken by newcomers can limit the type of applicant that will be accepted into the system, while individual businesses have to prove that their needs can't be met due to labour market conditions
For this reason, when filling out your profile, it's always a good idea to list all the pertinent skills and experience that you've gathered to make sure that you aren't being passed over when the labor assessment takes place.
4. The Ranking System Only Rewards Wealth
While there are a number of federal and provincial programs that require an investment of funds as part of the application process, these are limited only to entry streams, such as investor or business development programs, that invite newcomers interested in the mutual benefit of creating a business in a specific province or an important industry.
The main calculations for your score when it comes to the Express Entry program are mostly language, education and experience-based. The more proof that you provide in terms of your skills and abilities, the more likely you are to receive a favourable score, regardless of your financial status.
5. Express Entry Increases Your Chances of Citizenship
The main benefit of applying through the Express Entry program revolves around the speed of which your initial application is processed, as well as the fact that individual residency streams will be matched up with your abilities.
Use of Express Entry doesn't specifically increase your chances of obtaining status as a permanent resident. In short, your credentials will not appear to be better or more impressive if you apply online.
In fact, the best thing to do when using Express Entry is to perform a bit of research into eligible programs. On their website, the IRCC mentions that "since January 1, 2015, many provinces and territories have launched new Express Entry streams." You should focus on tailoring your application to the latest new and requirements listed for these streams, which will actually increase your chances of being accepted.
Questions About Immigration? My Visa Source has Answers.
Congratulations on taking your first step toward studying, working, or living in Canada. The more research you do on the immigration process, the more you will learn about your specific situation and how we can help you navigate through the Express Entry process.
My Visa Source stays updated on all immigration news and announcements across Canada and the United States, including sudden changes in government law. Our legal solutions help individuals, families and businesses from North America and around the globe.
Partnering with an experienced Express Entry lawyer can greatly increase the likelihood of achieving your specific immigration or visa goals.
Immigration is a complex process that requires strong legal strategy, precise submission of legal documents and perfect attention to detail, reducing the risk of wasted time, money or permanent rejection.
Start Your Express Entry Process Today!
Securing personalized legal help is quick and simple. Begin with our one-minute online assessment form or call us toll-free at 1-888-509-1987.
We have a dedicated team of licensed professionals standing by, ready to answer your immigration and visa questions.
Book a personal consultation to speak with an award-winning immigration lawyer over the phone, on Skype or in-person at our downtown Toronto and Vancouver offices.