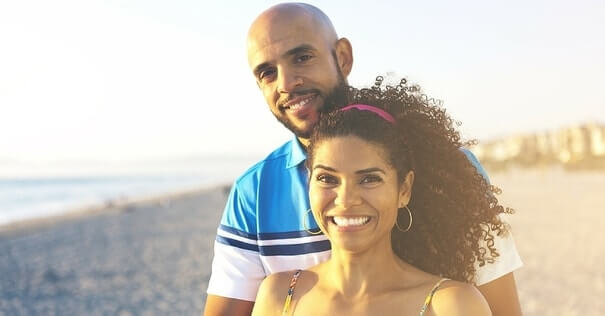 One of the biggest questions that many couples have when going through the immigration process is "how long do I need to wait before I sponsor my spouse?"
Over the past few years, the answer to that question has changed along with the government in charge of the country. Although the conditional permanent residency status was canceled, couples still need to be prepared to ensue a lengthy wait to be approved.
Five Year Wait For Newly Sponsored Spouses
One of the changes implemented by the Conservative government in 2012 involved adding a lengthy wait for additional sponsorship once someone has been approved as a permanent resident through the program.
The department of Citizenship and Immigration Canada decreed that as of March 2nd, 2012, those who have earned permanent residency through the sponsorship program have to wait through an extended period of time, stating that "you cannot sponsor someone until you have been a permanent resident for five years."
Applicants who managed to get their paperwork and forms in before the March 2nd deadline will not have to deal with this waiting period, regardless of when the approval for permanent residency went through.
This particular rule was put into place as a deterrent to those who attempt to abuse the sponsorship program through marriage, using nuptials as a way to enable easy passage into Canada.
This law applies to multiple relationship statuses, including common-law, conjugal partners and traditional spouses. If you happen to end up getting a divorce after coming to Canada and end up meeting a new partner that you wish to sponsor, you'll have no choice but to go through the waiting period, regardless of the proof you provide to authorities of your new relationship.
Previously, when after becoming a permanent resident of Canada through spousal sponsorship, the waiting was only about three years, making it somewhat easier to go through the process when a previous relationship fails.
Liberal Government Reduces the Wait Upon Arrival
Another big change to the immigration system was the additional wait time tacked on for sponsored spouses arriving in Canada. Prior to 2012, there was no mandatory waiting period when people arrived after a successful application.
In addition to adding two years to the previous wait time for permanent residents seeking to sponsor a spouse, the Conservative government enacted a law that required a two-year stay as a conditional permanent resident when arriving on Canadian soil.
This additional period of time is added to the two-year waiting period for the application to be processed, leading to an average of about a four-year wait when everything's added up.
However, when new Immigration Minister John McCallum reviewed the system, he sided with many activists and immigration experts who suggested that the two-year conditional period should be abolished. In 2016, he announced that the conditional permanent resident status will be removed from the requirements.
Along with the promise to reduce application processing time, this announcement cuts the average waiting time to become a permanent resident by half. This also reduced the risk for newcomers, who were exposed to a system that placed all the power in the hands of the resident spouse.
Since conditional residents lived with the threat of the withdrawal of support, they were much less likely to seek help when dealing with abusive spouses and employers, cutting off access to vital services that Canadian citizens enjoy.
Further Reductions Potentially On The Horizon
While there were no specific announcements about the five year waiting period that permanent residents face before being able to sponsor another, the fact that the conditional program was shut down suggests that the Canadian government will use other methods to prevent marriage fraud as a pathway to citizenship.
Rather than institute a waiting period, lawyers suggest that legislation that actually targets fraudulent works better. For example, the end of "proxy marriages executed via telephone, fax or the Internet" will have a stronger effect that simply testing the patience of fraudsters.
When the Immigration Minister saw that the processing times for paperwork were as lengthy as the two-year conditional rule, he also pledged to reduce the waiting time for applications to be processed, leading to a more efficient and humane process overall.
Questions About Immigration? My Visa Source Has Answers.
Congratulations on taking your first step toward living in Canada. The more research you do on the immigration process, the more you will learn about your specific situation and how we can help you navigate through the Spousal Sponsorship process.
My Visa Source stays updated on all immigration news and announcements across Canada and the United States, including sudden changes in government law. Our legal solutions help individuals, families and businesses from North America and around the globe.
Partnering with an experienced lawyer can greatly increase the likelihood of achieving your specific immigration or visa goals.
Immigration is a complex process that requires strong legal strategy, precise submission of legal documents and perfect attention to detail, reducing the risk of wasted time, money or permanent rejection.
Start Your Spousal Sponsorship Process Today!
Securing personalized legal help is quick and simple. Begin with our one-minute online assessment form or call us toll-free at 1-888-509-1987.
We have a dedicated team of licensed professionals standing by, ready to answer your immigration and visa questions.
Book a personal consultation to speak with an award-winning immigration lawyer over the phone, on Skype or in-person at our downtown Toronto and Vancouver offices.