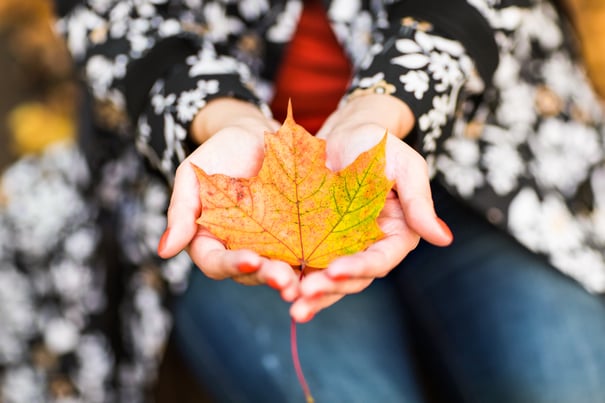 Canada and the U.K. have a lot in common, even beyond the past colonial relationship. Parts of Canada share similar customs and traditions as the U.K., which can seem familiar to British citizens. Add in the robust economy and the spaciousness of this large country with its relatively low population and it's not surprising that many Brits consider immigrating to Canada.
For those who are considering immigration to Canada from the U.K., understanding a bit about the immigration programs is a good place to start. If you want to live in Canada permanently, you will need to target an immigration program that leads to permanent residency.
If you are a skilled worker, you can use the Express Entry system to apply to immigrate to Canada. This system collects the profiles of potential immigrants who could be eligible to enter the country under the Federal Skilled Workers Program, the Federal Skilled Trades Program, and the Canadian Experience Class. The Immigration, Refugees, and Citizenship Canada (IRCC) created these three programs is to select immigrants who have the skills and experience to work in and contribute to the economy.
To start, applicants create an online profile in the Express Entry system. Based on the information you put into your profile, you will be assigned points in the Comprehensive Ranking System (CRS). Criteria such as work experience, education, language ability (English and/or French), and valid job offers will score more points and rank an applicant higher in the pool. To provide proof of education or training, applicants may have to complete an Educational Credential Assessment.
Once you have been admitted to the Express Entry pool, you could receive an invitation from IRCC to apply for permanent residency. These invitations are issued only to applicants who meet a certain standard in the CRS.
Job Offers and Immigration
One of the biggest questions potential immigrants have is whether they need a job offer before creating an Express Entry profile. It is not a requirement. You can create a profile before you have received a valid job offer. The government helps applicants find available jobs by making the federal Job Bank service accessible. The Job Bank service helps match skilled foreign workers with open jobs within Canada.
If you don't have a valid job offer, be sure to make use of the Job Bank service to try to secure one. Remember, IRCC looks for immigrants who will make a contribution to the economy and that means working for a Canadian company.
Aside from showing open jobs, the Job Bank can also give you insight into what types of skills Canadian employers are looking for. You may see an opportunity to upgrade your skills or gain more relevant work experience in the U.K. The upgrade or experience could earn valuable CRS points.
Provincial Nominee Program
Another way to improve the chances of receiving an invitation to apply for permanent residency is through the Provincial Nominee Program (PNP). Several of the provinces and territories have programs that target skilled foreign workers who have the experience and knowledge that meets specific needs in that region. If an applicant has the requisite skills and experience, the province will nominate that person for permanent residency.
Each participating province or territory has its own unique requirements, so it takes a bit of research to discover which one is best suited to you. Most of the PNP require the applicant to settle in that province or territory. So it pays to learn about the different provinces and territories. Canada is a diverse and large country and you want to be sure the province you've chosen suits you.
Immigration Application Delays
While Canada is known to have a generous immigration policy, there are reasons IRCC will reject an application. If an applicant's profile has not accumulated enough CRS points, there will be no invitation to apply for permanent residency.
IRCC can also ask for an approved medical exam as part of the application process. If an applicant has a medical condition that might put strain on the healthcare system, the application could be rejected.
A criminal record - including some traffic infractions - could lead IRCC to reject the application. The IRCC even considers charges that occurred years ago. So, it's important to ensure that any offenses have been discharged before you apply to immigrate to Canada.
Understanding the CRS and Express Entry system can be complicated. For this reason, many people considering immigration to Canada from the U.K. hire immigration professionals. With their years of experience, proper immigration professionals understand the CRS and how to improve scores. Moreover, immigration professionals are familiar with the IRCC programs and how to properly apply.
Questions About Immigration? My Visa Source Has Answers.
Congratulations on taking your first step toward visiting or living in Canada. The more research you do on the immigration process, the more you will learn about your specific situation and how we can help you navigate through the process.
My Visa Source stays updated on all immigration news and announcements across Canada and the United States, including sudden changes in government law. Our legal solutions help individuals, families and businesses from North America and around the globe.
Partnering with an experienced lawyer can greatly increase the likelihood of achieving your specific immigration or visa goals. Immigration is a complex process that requires strong legal strategy, precise submission of legal documents and perfect attention to detail, reducing the risk of wasted time, money or permanent rejection.
Access Essential Immigration And Visa Expertise In A Minute
Securing personalized legal help is quick and simple. Begin with our one-minute online assessment form or call us toll-free at 1-888-509-1987.
We have a dedicated team of licensed professionals standing by, ready to answer your immigration and visa questions. Book a personal consultation to speak with an award-winning immigration lawyer over the phone, on Skype or in-person at our downtown Toronto and Vancouver offices.