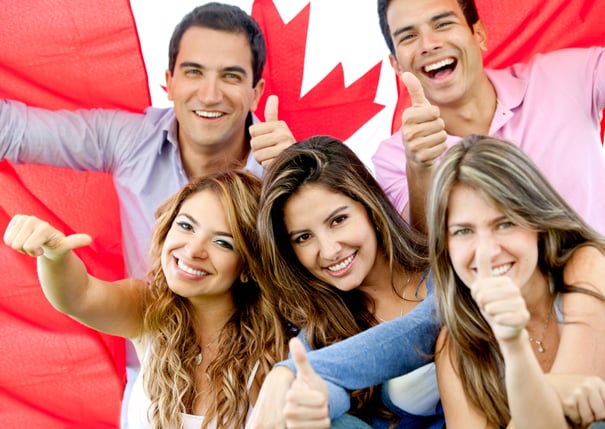 You're getting ready to start a new life in the True North. It's exciting and a little scary. There's so much to do, and as the date for your departure looms closer, not much time in which to do it. That's why you need to be organized. Check out this Canada immigration checklist now to learn what you need to do.
Important Documents
When you're immigrating to Canada, you'll need a number of documents that prove you are who you say you are.
Generally, these documents include your birth certificate and that of any family members immigrating with you, passports, certificates of marriage or divorce papers, adoption records if your children are adopted, death certificates if your spouse is deceased, school records, medical and dental records, reference letters from former employers, and photocopies of all of these documents in case the originals go missing. Don't keep the originals in the same place as the photocopies - you don't want to lose them both.
It's better to gather all of these documents before you leave the country. Otherwise, it could take a very long time to obtain them once you're in Canada.
Find Housing
When you first come to Canada, you'll need a place to stay.
If you have family or friends in Canada, ask them if you can stay with them temporarily. But what if you don't know anyone in Canada?
You have a few options available for temporary housing once you arrive in Canada. Hostels or hotels are good options. Some cities are home to organizations that work with immigrants, and they might be able to assist you in finding some place to stay until you're ready for something more permanent.
Improve Your English and/or French
Canada has two official languages: English and French. All federal government services, documents, and publications are available in these two languages.
Most of the country speaks English. French is most widely spoken in Quebec, pockets of Ontario, New Brunswick, and Manitoba. Learning either French or English is a necessity in Canada. You'll need these language skills to get a job, go to school, access government services, and attain citizenship.
It's best to start working on your English or French language skills before you move to Canada, so when you arrive, you'll be able to communicate. The government offers English or French language classes to immigrants too.
Looking for and Finding a Job
In order to thrive in Canada, you'll need to find a job. Depending on your background, your search might not be as simple as opening the classified section and browsing the ads.
If you're a skilled worker or you've come to work in Canada in a particular trade, you'll need to have your credentials assessed to ensure that you're qualified for employment in those professions. In Canada, many professions and trades are regulated. People can only work in those fields if they meet certain criteria. You might need to obtain a license or pursue further education in order to work in that field.
Education
You may have children that will need to be in school. Perhaps you'd like to continue your education in Canada after you arrive.
Either way, you will need to contact the provincial or territorial authority responsible for handling education once you come to Canada.
Get Health Insurance
Canada's health system is publicly funded. That means that your tax dollars pay for many health services.
However, when you first arrive in Canada, you most likely won't be automatically eligible for taxpayer-covered health care. You'll have to wait until you receive benefits from the province or territory in which you live. While you're waiting, you should purchase emergency healthcare coverage, so that you will not have to pay enormous medical bills if you have to go to the hospital for an unforeseen injury or health problem.
Questions About Immigration? My Visa Source Has Answers.
Congratulations on taking your first step toward visiting, studying, working, or living in Canada. The more research you do on the immigration process, the more you will learn about your specific situation and how we can help you navigate through the process.
My Visa Source stays updated on all immigration news and announcements across Canada and the United States, including sudden changes in government law. Our legal solutions help individuals, families and businesses from North America and around the globe.
Partnering with an experienced immigration lawyer can greatly increase the likelihood of achieving your specific immigration or visa goals. Immigration is a complex process that requires strong legal strategy, precise submission of legal documents and perfect attention to detail, reducing the risk of wasted time, money or permanent rejection.
Securing personalized legal help is quick and simple. Begin with our one-minute online assessment form or call us toll-free at 1-888-509-1987.
We have a dedicated team of licensed professionals standing by, ready to answer your immigration and visa questions. Book a personal consultation to speak with an award-winning immigration lawyer over the phone, on Skype or in-person at our downtown Toronto and Vancouver offices.