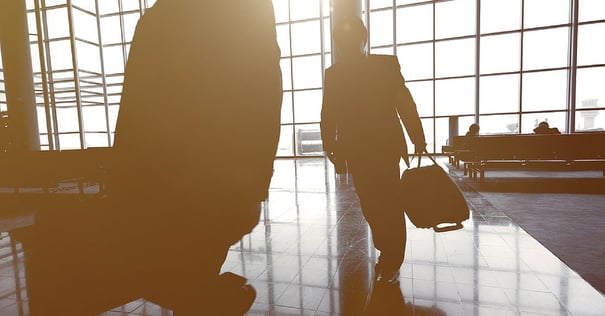 Immigration, Refugees and Citizenship Canada (IRCC, formerly CIC) defines a business visitor as "someone who comes to Canada to engage in international business activities without directly entering the Canadian labour market."
Overall, the goal of Canadian business immigration programs revolves around the economic development of the country, especially in sectors that require investment or will help the country transition toward more modern, hi-tech, and high-growth industries.
There are quite a few federal and provincial programs available for those seeking to come to Canada for business immigration. The following five steps are commonplace, regardless of the immigration stream you choose to apply through.
Determine Your Eligibility
The first step is to check out the requirements you must meet in order to be considered for the business program that interests you. Business immigration streams in PEI will have different requirements than those in Ontario. Often, the biggest variable has to do with the amount of trade or investment you're bringing into the region.
Larger economic provinces will likely require a higher minimum level of investment or trade to be considered for business immigration. Depending on the needs of the province, or the country as a whole, certain sectors of investment will be more welcoming than others.
In addition to considering the prerequisites of individual programs, you should always double check the basic requirements for any visitor to Canada. There are a variety of ineligibilities listed that bar anybody, regardless of financial status, from entering the country. These and other universal requirements should also be considered before you start the process.
Choose the Program that Best Fits Your Business
After you've been through the litany of options presented to foreign nationals interested in coming to Canada for business immigration, you need to choose the stream that works best for the type of business that you plan to expand into Canada. Selecting the business stream that matches your expertise will improve the odds of your application being accepted.
Another important thing to discern are those industries that Canada and her provinces seek to grow. For the most part, high-tech industry is welcome across the land, as is healthcare, education, and skilled labour.
On the other hand, if you apply as a business immigrant to Nova Scotia within the lobster fishery industry, there's a good chance that this well-represented sector will be less receptive.
Collect the Appropriate Paperwork
Perhaps the most tedious part of the business immigration process is all the paperwork that's needed to prove that you meet the various requirements of the business stream through which you're applying.
In addition to detailed financial statements, business plans and other economic information, you'll need to fill out various forms and prepare appropriate payments for your application. Finally, government issued identification must also be submitted, along with proof of experience and any degrees or certificates that support your case.
It's a good idea to give yourself plenty of time to collect all the needed documentation and comb through the paperwork to ensure there aren't any omissions or mistakes that could jeopardize your application. Also make sure that you keep copies for yourself, in case anything somehow becomes misplaced.
Check Deadlines and Submission Format
Depending on the business immigration stream that you choose to apply through, there may be some hard deadlines that you need to make in order to ensure your application remains valid.
Check that you and your representatives have prepared everything in the correct format before submitting. Some pieces of information may only be submitted online. These includes both payment of fees and the paperwork itself.
Obtain an eTA or Visa
Once your application has been deemed successful, you'll need to prepare for your trip to Canada and obtain an Electronic Travel Authorization (eTA). An eTA will become a mandatory part of any visitor's itinerary by September 29th, 2016.
Up until this date, you'll be able to use previously accepted documents such as a valid passport as identification, and you'll have to meet the requirements of the program under which you're arriving.
In some cases, you'll also need to apply for a visa. Both of these documents have to be presented to an officer at the border, who will verify your ability to enter the country for the purposes of business immigration.
Questions About Immigration? My Visa Source Has Answers.
Congratulations on taking your first step toward having a business visa in Canada. The more research you do on the immigration process, the more you will learn about your specific situation and how we can help you navigate through the Canadian Business Visa process.
My Visa Source stays updated on all immigration news and announcements across Canada and the United States, including sudden changes in government law. Our legal solutions help individuals, families and businesses from North America and around the globe.
Partnering with an experienced lawyer can greatly increase the likelihood of achieving your specific immigration or visa goals.
Immigration is a complex process that requires strong legal strategy, precise submission of legal documents and perfect attention to detail, reducing the risk of wasted time, money or permanent rejection.
Securing personalized legal help is quick and simple. Begin with our one-minute online assessment form or call us toll-free at 1-888-509-1987.
We have a dedicated team of licensed professionals standing by, ready to answer your immigration and visa questions.
Book a personal consultation to speak with an award-winning immigration lawyer over the phone, on Skype or in-person at our downtown Toronto and Vancouver offices.