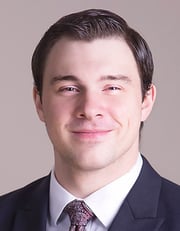 Trevor grew up in the small town of Madeira Park in Pender Harbour on the Sunshine Coast of British Columbia. After graduating, Trevor moved to North Vancouver to pursue a career in law.
Trevor enrolled in the Paralegal Degree program at Capilano University, which he completed and was able to achieve a level of performance, which placed him on the Dean's list.
Trevor works as paralegal at the firm on cases ranging from spousal sponsorship to criminal inadmissibility. His passion for the law stems from his drive to see equality, and his philosophical nature.
Trevor is devoted to his work, but in his free time, he enjoys reading, playing guitar, and enjoying the beautiful Vancouver Coast. His favourite activity is taking a road trip to the United States and travelling the world.