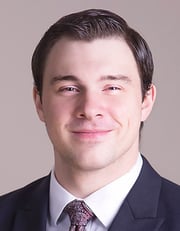 Trevor grew up in the small town of Madeira Park in Pender Harbour on the Sunshine Coast of British Columbia. After graduating, Trevor moved to North Vancouver to pursue a career in law.
Trevor enrolled in the Paralegal Degree program at Capilano University, which he completed and was able to achieve a level of performance, which placed him on the Dean's list.
Trevor works as paralegal at the firm on cases ranging from spousal sponsorship to criminal inadmissibility. His passion for the law stems from his drive to see equality, and his philosophical nature.
Trevor is devoted to his work, but in his free time, he enjoys reading, playing guitar, and enjoying the beautiful Vancouver Coast. His favourite activity is taking a road trip to the United States and travelling the world.
Take a Look at Some of Trevor's Client Reviews:
"Hi, I got my Canada PR application work done from My Visa Source.I got to know about this firm online, no body recommended me. I met many consultants but no body was satisfactory. I called my Visa Source about 1 year back. I got 1 hour free consultation, I think only few immigration offices provide such consultation. It was good, I got an idea about my situation and to decide my way for immigration.
However, I was the told that I meet the requirements but I had to fulfill some things like Ielts score and WES education evaluation to reach the minimum required score. My communication with the office was primarily through emails, when I had to ask questions. It takes 2 business days to get the reply. I never had my call received and replied at the same time, as they might be busy, most of the times I got answer to my questions via email.
Talking about the quality of work done, I would say it was good. I was given a bunch of forms to fill at the beginning and later to fill the same online; here I think the work could have been done in one shift, I had to fill the same info twice, that was tiring. Trevor reads all the questions very well and answers appropriately, he guides you well through the process. The emails are clear and organized. I think my process was straight and simple. As per my experience , this firm is good to go for immigration works."

5 out of 5 » Rating by: Sidhu S.
"I would recommend working with My Visa Source. I worked most directly with Trevor. I found their process helped us to stay focused on the next steps we needed to take towards achieving Permanent Residency. Trevor was always responsive in the time he said it would take to answer our questions and help us get the answers we needed. We were able to get our PR in the time they projected it would take and we are satisfied."

5 out of 5 » Rating by: Jon H.
"We are very pleased with the service we received from My Visa Source. Me and my wife needed assistance with submitting our Permanent Residency application and they have been incredibly helpful every step of the way.
Our Case Analyst Trevor was professional, patient and friendly. He answered all of our questions, addressed all of our concerns in a timely manner. Shout out to our Case Manager Irfhan for doing a great job in helping us understand the value we could expect in hiring My Visa Source.
Even though we are still awaiting a final decision on our Permanent Residency application, we are convinced that our application was prepared and optimized in the best possible way thanks to the experience of the staff at My Visa Source."

5 out of 5 » Rating by: SV
"Trevor and the rest of the team at My Visa Source were very helpful and patient in assisting me with the process of obtaining a Canadian PR."

5 out of 5 » Rating by: TE
"Trevor and Sonia helped us a lot during our application process. Trevor answered our questions clear and checked our files carefully. We trust them submitting our application and we would definitely recommend My Visa Source!"

5 out of 5 » Rating by: Zhongyi S.
"Big thank you to Trevor, Sonia and all the team at My Visa Source. They are knowledgeable and helpful and were able to provide the right insight to help me under time pressure! I have friends who have used cheaper who charge per email etc so I heard some real horror stories. My Visa Source is good value and transparent. I had no issues with these guys and would recommend to anyone. Will be using them on the next step of my Canadian immigration journey!"

5 out of 5 » Rating by:Sam B.
"Overall, I was happy with all the services provided by My Visa Source. My representatives, Trevor Dennett-Thorpe, Sonia Mann and Samuel Escobar demonstrated professionalism and dedication throughout the process. They provided detailed answers throughout the entire process and ensured a successful application. There were a couple times where I found it difficult to get in touch with the team, however I would recommend them to anyone pursuing Canadian immigration."

5 out of 5 » Rating by: Ty N.