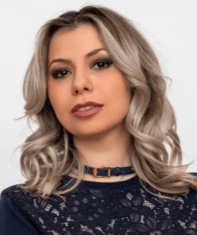 Sharon holds a Bachelor of Business from Tehran Azad University in Iran with an equivalent Bachelor's degree from the University of Toronto. She also graduated from Humber College in Toronto specializing in immigration matters.
With 15 years of experience, Sharon is a Case Analyst at My Visa Source and she takes great pride in coordinating all aspects of clients' needs with professionalism, honesty, integrity and with the highest regard to privacy and confidentiality.
Sharon has the skills, knowledge and expertise to find solutions that meet clients' objectives.
Sharon's passion for immigration can be traced to her own story as an immigrant and her desire to help people establish a new life for themselves. There is nothing more fulfilling to her than achieving a positive result for her clients while adhering to the strongest moral and ethical standards.
Outside of work, Sharon enjoys travelling, art and sporting events with kick boxing as her ultimate passion.