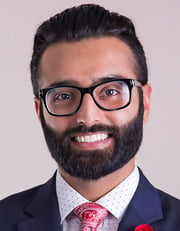 Mandeep Dhillon is a Senior Case Manager at My Visa Source. He was born in Northeastern British Columbia, Canada.
Mandeep obtained a Bachelor of Laws (Hons.) degree from the University of Leicester in the United Kingdom. During his studies, he was an active member of the Canadian Law Society. Upon returning to Canada, Mandeep obtained a Certificate of Qualification from the National Committee on Accreditation of the Federation of Law Societies of Canada.
At My Visa Source, Mandeep has worked with corporate and individual clients in a variety of matters under the Citizenship Act and Immigration and Refugee Protection Act. In particular, his work includes assisting companies with the relocation of key staff and shareholders, allowing individuals to overcome criminality and reunifying families from around the globe.