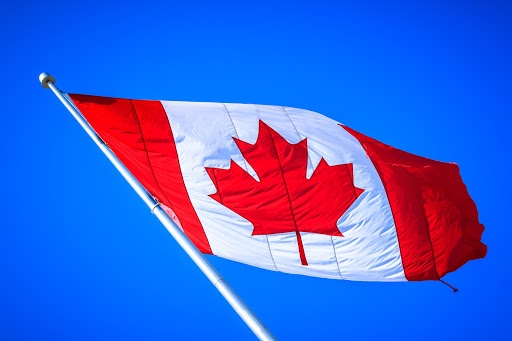 Making the decision to immigrate to Canada can be the start of a bright, new future. However, the immigration application to approval process can be a long and complicated journey. Many people find it confusing even trying to understand which is the right program for them. This is the main reason why a lot people decide to hire an experienced immigration professional or lawyer.
Any online search reveals a long list of firms claiming to be immigration experts. Some are and some, unfortunately, are not. So how do you choose the best immigration professional? Here are a few guidelines that may help you. *This Post Has Been Updated February, 27th, 2019

Start Searching Online for "Immigration Lawyer" and the City Name that You Live in

Check out the websites for different immigration firms and compare their service offerings. Identify those firms that list the services you think you need. Also, look for evidence that the immigration professionals understand Canadian immigration policy. That seems obvious, however, non-experts advertise their services also.

A firm's site should offer articles or blogs that are updated regularly and reflect recent changes in programs or requirements — the kind of information you might have read in the news.
If the website incorrectly identifies immigration programs, or has no content on Canadian immigration programs, or the representatives on the site don't list any credentials, that should set off alarm bells.
Read the Reviews on a Firm's Local Search Results and on their Site

Once you've compiled a list of possible firms, consider checking each one's online reviews. This can give you some valuable insight about other people's experiences with the firm.
[In our case, you can type in "My Visa Source Reviews" into Google's Search Engine or speak it into your cell phone]
Look beyond any rating system...
It can be easy to click on stars and not write any words for a business. It takes much more time to write a review and that's the insight you want.
What are people saying about the firm and the staff working there?

Are the immigration professionals easy to talk to?

Do they respond quickly?
Those are important qualities for a person who will be handling your future as well as sensitive and private information about you.
You also want to see evidence that the immigration professionals are knowledgeable and competent.
If reviewers mention specific actions, services or advice the professional had, that's a better indication of expertise than a generic statement such as, "They were very good."
Do the reviewers mention certain people?
Check to see if those people are still employed by the firm. If they still are, what are their titles and qualifications? Some sites have no 'immigration lawyers' listed on their sites.

Notice when the reviews were posted.
If you can't find recent reviews (within the last few months), that could be a sign the firm has drastically changed. It might also be a sign that clients aren't happy with the service they received.
Be cautious if you see a lot of complaints.
If reviewers claim services were promised but not delivered, or were late. You want an immigration professional who understands the timelines of an application and works diligently to meet them.
However, complaints can show legitimacy. See how the firm's representatives respond to the complaints. Do they try to make it right or do they get angry and defensive?
If you want to go even further, click on the reviewer's profile.
Do they only have one complaint and no other reviews? It could be a fake reviewer. Also, anyone not willing to use their real name for a profile is not trustworthy in posting a public complaint.
The same holds true for great reviews, click on the profiles, do they have a handful of reviews or just the one great one?
Make Sure the Immigration Professional Is Authorized to Handle Cases

There are specific requirements immigration professionals must meet to be able to charge a fee for representing you to the Immigration, Refugees and Citizenship Canada (IRCC).
Immigration professionals who are registered with the Immigration Consultants of Canada Regulatory Council (ICCRC) are governed by a code of ethics and professional standards.
What's more, people can file complaints against member professionals if they behave in unethical ways or violate the standards of the ICCRC.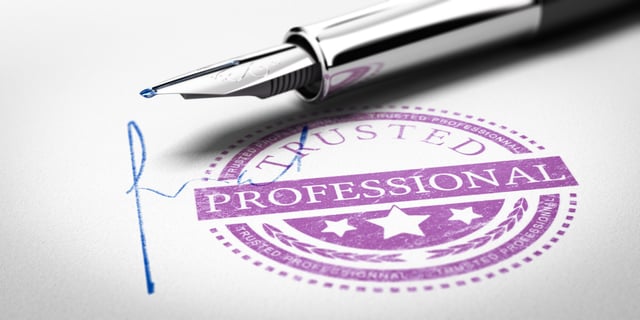 Also look to see that the immigration professional is a member of a law society, such as The Law Society of British Columbia or The Law Society of Upper Canada (for Ontario).
Membership in a law society means the professional adheres to high ethical and educational and training standards. These standards protect you from fraudulent or in competent representation.
There's another important reason to choose an authorized immigration professional. If a representative charges you a fee but is not authorized, the Canadian government could refuse your application.
That is not the outcome you want.
Not only will you have lost the money paid to the unauthorized representative, but you will also have to start the application process again with a new authorized immigration professional.
Check the Immigration Professional's Experience
When it's time to select someone to represent your immigration application, the best immigration professional for you should have the knowledge, experience and expertise to handle your unique circumstances.
As you browse an immigration firm's website, find out how long the firm has been in business and how long the professionals working there have been practicing. Read their bios to see what education and work history they have.
Do they have experience helping people from your home country? Years in the industry and knowledge of your country could help your application.
One of the qualities you want from an immigration professional is honesty. You might not be able to figure out if a professional is honest from the website. But the site can reveal how much the professional knows about Canadian immigration policy.
That knowledge will help the professional assess your application's chances for success. If your chances of being approved by the IRCC are low, you want your representative to say that upfront. While it's not the news you want to hear, you can then make an informed decision on whether or not to proceed.
Get the Communication You Need

If you interview potential candidates by phone, pay attention to how well they answer your questions. Do you feel they're rushing you away by giving minimal information? Or are they taking the time to answer thoroughly while also asking you questions about your situation?
Do you feel comfortable speaking with this person? You will be giving personal information to your immigration professional, so it's important that you trust whoever you work with.
If you email potential candidates or communicate with them via their websites, note how quickly they respond. A good immigration professional will respond in a reasonable amount of time. Even if they email or message to say they are delayed and will respond later, that shows they are attentive.
You may have certain expectations about how often you want communication from your immigration professional. Be sure to ask how often you will receive updates about your application.
If the communication seems too infrequent, ask if he or she will provide more frequent updates. Ask about timelines, too. Compare the professional's predicted timeline with the IRCC's estimates. If the representative is claiming to be faster than the government, be cautious about proceeding.
Ask for a Complete Fee Quote Upfront
Before you agree to work with an immigration professional you need to know how much the process will cost you. Also, make sure the professional clearly explains what services are or are not included in that fee.
Read any contract you're given very carefully to verify it matches what the professional told you. Be aware of hidden fees or services you require that will cost extra.
Discrepancies between the contract and what you've been told could be red flags, especially if the representative avoids your questions about those differences.
While it might be tempting to pick a low-fee service, that could be a mistake.
Your immigration application is important for your future and you want to assemble the most compelling case to better your chances of being approved.
You want an experienced, dedicated immigration professional working on your behalf. That kind of experience and expertise might not be cheap.
Other Considerations that may help You

Depending on your individual circumstances, there might be other qualifications you require of an immigration professional.
For example, you might prefer a representative who can speak your native language, or who has someone within the firm who speaks it.
Given the number of documents involved in an immigration application, it can help to work with someone who speaks the same language as you.
Questions About Immigration? My Visa Source has Answers.
Lawyers at My Visa Source stay updated on all immigration news and announcements across Canada and the United States, including sudden changes in government law. Our legal solutions help individuals, families and businesses from North America and around the globe.
Partnering with an experienced lawyer can greatly increase the likelihood of achieving your specific immigration or visa goals.
Immigration is a complex process that requires strong legal strategy, precise submission of legal documents and perfect attention to detail, reducing the risk of wasted time, money or permanent rejection.
Access Essential Immigration and Visa Expertise in a Minute
Securing personalized legal help is quick and simple. Begin with our one-minute online assessment form or call us toll-free at 1-866-774-2585.
We have a dedicated team of licensed professionals standing by, ready to answer your immigration and visa questions.
Book a personal consultation to speak with an award-winning immigration lawyer over the phone, on Skype or in-person at our downtown Toronto and Vancouver offices.