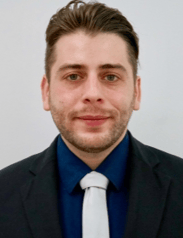 Bara is a licensed Paralegal and Case Manager at My Visa Source. He was born and raised in Amman, Jordan before moving to Ontario in 1999.
Bara completed a Bachelor of Arts degree from the University of Waterloo where he majored in Psychology with a specialization in Organizational Psychology.
He then took an interest in law and continued his education by enrolling at Seneca College's Paralegal program. He went on to obtain his license from the Law Society of Ontario upon graduation.
During his legal studies and through his own experience immigrating, Bara developed a passion for immigration law and decided to focus his efforts toward helping people from all corners of the world immigrate to Canada.