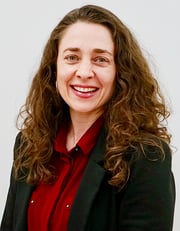 Angel is a licensed immigration practitioner, who was born and raised in Canada. She comes from a multicultural family and her parents and husband are all immigrants to Canada. She has over 14 years experience working with immigrants from a widespread range of countries and backgrounds.
Angel has gained an immense amount of experience assisting clients with Express Entry, Family Sponsorship, Provincial Nominee Programs, Work Permits, Business Immigration among various other streams. Angel works closely with the Immigration Lawyers at My Visa Source.
Angel has two Bachelor of Arts degrees as well as well as certification to practice immigration in Canada. Prior to working in immigration, Angel lived in Dubai for two-and- a-half years where she taught English as a second language.
She loves meeting new people, enjoys helping others and learning about new cultures.
Take a Look at Some of Angel's Client Reviews:
"I received the best professional advice. I'd highly recommend MVS. I spoke with Angela, she is outstanding. I owe a BIG thank!! to her."

5 out of 5 » Rating by: Fawad I.
"Angel was so helpful, she fabe me a really good overview of my options and answered all my questions thoroughly!"

5 out of 5 » Rating by: Danni L.
"I would like to thank Angel Pavlou for her service She provided me and the assistance and and support. She showed a great deal of professionalism highly attentive and tolerant and kindness, and on top of all shown a deep understanding of technical details. I would like to wish Angel continued success in her roie. best regards Benny Pulvers"

5 out of 5 » Rating by: Hagvina L.
"Angel worked to fully understand my situation. She gives accurate up-to-date and relevant advise (evidence is her transparency because she shows you were (online) you can find the information). The team follows up on issues and concerns brought up, and even highlight avenues and solutions I was not aware were available. I'd definitely recommend!"

5 out of 5 » Rating by: Jeremy C.