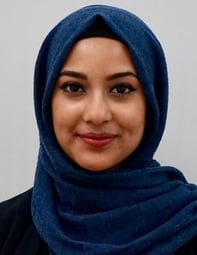 Seema Syed is a seasoned Case Analyst at My Visa Source. She works closely with
Senior Immigration Lawyer Marc Remmling
on the Business Immigration team on
Corporate Immigration Law matters involving workers, entrepreneurs, and businesses
.
Seema is an active member in good standing with the Law Society of Upper Canada as a Paralegal. She holds a Bachelor of Arts Degree in Law & Society from York University. Seema's passion for law and social issues led her to a career in immigration law.
Seema's strong belief in access to justice excels her passion to help individuals and businesses by providing a high touch service in a complex area of law. Seema's past experience consisted of working at one of Canada's largest Corporate law firms.
Outside of work, Seema enjoys photography, fashion and spending time with her loved ones.