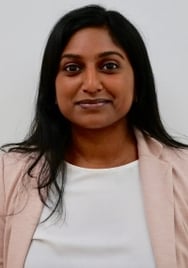 Natasha works with the Sponsorship team at My Visa Source to assist those individuals that want to be reunited with family members. She was born in the United Kingdom but raised entirely in Canada.

Natasha earned her Bachelor's degree (Honours) double majoring in Political Science and History at the University of Toronto and subsequently went on to obtain a Bachelor of Laws degree from the University of Leicester.

Natasha articled in Markham, Ontario at a boutique law firm with a focus on family and immigration law, though her true passion has always been with immigration law.

Successfully obtaining a Certificate of Qualification from the National Committee on Accreditation of the Federation of Law Societies of Canada, Natasha completed the bar exam prior to being called to the bar in the province of Ontario.

As Natasha works within the Sponsorship team, she is committed to helping clients, such as spouses, partners and children reunify with their family members. She also assists with a variety of applications that require individuals to overcome inadmissibility, criminality issues, etc.

Ms. Dassanayake enjoys interacting with clients, hearing their unique stories and finding creative solutions to successfully obtain their desired results.

In her spare time, she enjoys reading and watching movies and is an avid hockey and tennis fan.