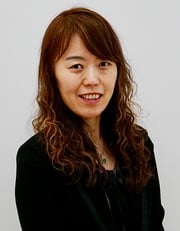 Mei works closely with our Senior Immigration Lawyer, Marc Remmling. Mei has had the opportunity to live in China, Hong Kong, the United States and Canada, where she currently resides.
Mei was born and raised in Mainland China. She attended Business School at the University of Hong Kong and earned her Master's Degree in International Trade. She further pursed and obtained her second master's Degree and a Ph.D. Degree in Comparative Literature from Purdue University, U.S.A. Mei has a personal connection to the Canadian immigration process and she herself successfully immigrated to Canada as a skilled worker over 10 years ago and now is a Canadian citizen.
Mei's passion for immigration comes from her personal experience as an international student and immigrant, as well as her education in international business and world cultures. This allows her to connect with clients on a personal level.
Mei has experience on working on cases in both the temporary and permanent residence categories. Mei has extensive experience in the Federal Self-Employed Program and Canadian Provincial Nominee Programs -- Entrepreneur Stream or Business Stream.
In her free time, Mei enjoys traveling, reading, playing tennis, ping-pong, and skiing.