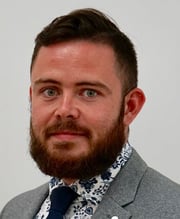 Jesse was born in a small town outside of London Ontario called Delaware in Canada. He completed his bachelor's degree in Political Science with a specialization in International Relations with Honours from the University of Ottawa. Following this, he completed his Master's degree in Immigration and Settlement Studies from Ryerson University. Jesse is a licensed immigration practitioner.
Throughout his time in this profession, Jesse has enjoyed building relationships with people and helping them find creative options and solutions to make Canada home either permanently, or temporarily based on their needs.
In his spare time, Jesse enjoys traveling, learning new languages, playing rugby, and spending spare time with family and friends. Jesse speaks English, French and also is functional in Spanish.