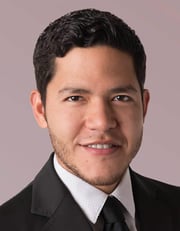 Carlos was born in Caracas, Venezuela. He attended Law School at the Central University of Venezuela (UCV) where he obtained his Law Degree. In his home country, he worked for several years in the Bureau of Legal Consultancy at the Venezuelan Parliament, where he developed a wide range of activities related with different areas of legal practice, such as International Law, Administrative Law, Legislative Procedure, Constitutional Law, the Public Function, Employment Law, Taxation, among others.
Carlos also holds a Diploma in Private International Law from the prestigious Hague Academy of International Law, The Hague, Netherlands. Carlos moved to Toronto, Ontario to pursue his legal career. He enrolled at Centennial College, where he obtained two post graduate diplomas: Paralegal and Human Resources Management. He is currently a Licensed Paralegal by the Law Society of Upper Canada.
Being an immigrant himself, along with his passion for International Law and his legal experience abroad, makes him a great fit for our immigration practice.
Carlos has volunteered with the "Under The Big Top for Autism" Annual Gala in Toronto, an evening to benefit Autism Speaks Canada. In his spare time, Carlos enjoys travelling, swimming and outdoor activities..