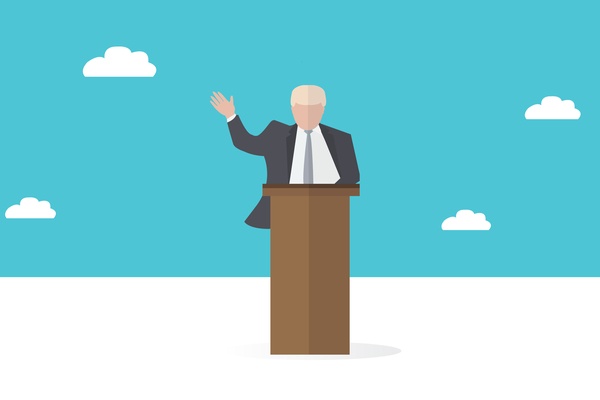 It seems many of the threats to move to Canada if Donald Trump won the presidency weren't all 100% legit. While Canada has seen an increase in US applicants, it hasn't been overwhelming yet.

The National Post recently reported that Immigration, Refugees and Citizenship Canada's numbers show an average of 400 U.S. citizens went so far as to apply to become a Canadian in each of the first four months of this year, compared to an average of 264 per month in 2016.
This is somewhat surprising, considering how many people threatened / tweeted/ posted their intention to leave the U.S. if the former reality television host was elected.
"That's it! I'm Moving to Canada!"
To remind you how much "I'm moving to Canada!" chatter there was come election time, Immigration, Refugees and Citizenship Canada's site crashed on November 8th while Americans were voting, and the writing was on the wall that Donald Trump was going to win.
This sent a panic across the U.S.' web browsing, as thousands looked for an exit strategy.
Celebs were among the most vocal in voicing their intention to move to Canada. These included A-listers such as Miley Cyrus, Whoopi Goldberg, Amy Schumer, Bryan Cranston and Chelsea Handler. But, none of these celebs ended up becoming eh-listers.
U.S. to Canada Immigration Numbers
As a whole, the number of Americans moving to Canada has been relatively low for the last few years.
2016 had 3,168 applicants

2015 had 3,623 applicants

There was an average of 5,712 in the preceding 7 years
Most Americans that apply do get into Canada. The stats show that 88% of American applicants end up being granted citizenship.
Canada is seeing an immigration spike right now, despite a lack of U.S.-born applicants. The Globe and Mail recently reported that, "The new numbers reveal that Canada's population grew by 1.7 million people since the last census in 2011. Immigrants accounted for two-thirds of the increase and the so-called natural increase — the difference between births and deaths — accounted for the rest."
How Do I Move to Canada From The U.S.?
Still thinking about moving to Canada? We can help. Although Americans have a high rate of success, it's a process you will need help with.
With firms in international hubs such as Vancouver and Toronto, My Visa Source is well-suited to meet your needs, and we are a BBB Accredited Business (Better Business Bureau).
To start your journey, don't hesitate to fill out the form on the right to ask us any questions you may have. A member of our staff will get in touch with you quickly. Or you can call the phone number at the top of the page to speak to us directly.