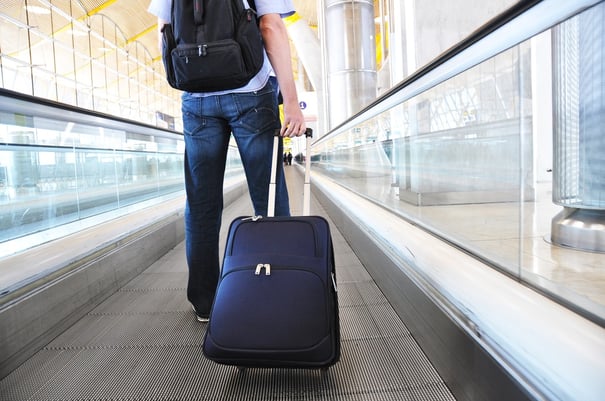 Similar to other nations, the government of Canada prioritizes certain types of immigration over others. Typically, those applying for a temporary residence visa will find that the IRCC (Immigration, Refugees and Citizenship Canada) favours immigration that creates obvious mutual benefit for both the immigrant and Canada. This philosophy results in programs such as investor visas, which benefit the economy of Canada while the person arriving in the country enjoys gainful employment in an industry vital to the future of the nation.
Business and Investment Visas
Depending on the program under which you apply for temporary residence, you may be referring to this type of application as either a business or investment visa. These immigration streams work in a similar way, focusing on allowing people to live in the country for the purpose of creating a business in Canada. This brings foreign investment into the country, while benefiting the newcomer through access to a new market for their product or service.
Both federal and provincial governments have a variety of programs that facilitate various types of business immigration. For example, Prince Edward Island – a highly desirable destination – runs a provincial nominee program in an attempt to attract business to their area. There are different categories of full ownership and partial ownership, depending on your individual business situation.
For these particular programs, the applicant must pass minimum requirements to be considered, including age restrictions, minimum education and test scores for the IELTS. You'll also need to show that there's a minimum investment made into the business, which would be a total of $150,000 for the full ownership PEI business impact category.
If your business immigration consists of purchasing a Canadian company, then you'll need to submit paperwork different from creating a business from scratch. You might also have to enter into an escrow agreement that depends on the fulfillment of the program's requirements.
Since Canada looks to grow foreign investment without impacting the profits of domestic business concerns, you'll need to enter into an industry that the government specifically outlines for development. For example, if you attempt to immigrate to Newfoundland and start a new fishery, there's little chance that the government will support foreign expansion into a local industry that's already saturated with investment.
Often, the goal of business immigration programs are to promote the growth of hi-tech industry like renewable energy, IT and STEM-focused endeavors. Export businesses tend to be considered more valuable than import due to the trade imbalance that exists between Canada and trade partners. Bringing new industry to economically homogenous areas is also considered greatly beneficial for Canada, which immigrant entrepreneurs should consider when applying under business programs.
Temporary Work Visas
Similar to the business immigration streams, Canada seeks skilled workers to ensure that businesses have the staff necessary to accomplish their goals. Due to these labour needs, Canadian immigration officials support temporary work visas that bring skilled workers into the country. The skills that you bring to the country determine the likelihood of success for these types of temporary residence programs.
For example, if you're applying as a skilled worker in a financial industry, you're less likely to be successful than applying to an industry – such as aerospace or chemical engineering – that isn't flooded with Canadian applicants. The needs of Canada's labour markets change on a yearly basis, which can result in one type of skilled worker being prioritized over another from one year to the next.
In fact, when applying for skilled worker visas, you'll be ranked against other candidates, especially if you're entering via the express entry system, which can eventually lead to permanent residency.
Student Visas
One of the fastest paths to temporary residence in Canada can be as an international student visiting to study at one of Canada's many superb educational institutions. To be eligible for student programs, you have to be accepted at a designated learning institution while showing that you have the funds necessary to pay for everything, including family members that you may bring along. You also have to show that you're in good health, don't possess a criminal record, and will exit the country after your stay is complete.
Consult With Immigrant Experts For The Best Path
While Canada's immigration system may come across as a lengthy bureaucratic process, programs do exist to expedite the process for those who wish to rapidly gain temporary residency within the country.
With firms in international hubs such as Vancouver and Toronto, My Visa Source is well-suited to meet your needs, and we are a BBB Accredited Business (Better Business Bureau).
To begin your journey, please click the blue "Start Your Assessment" button on the righthand side of this blog. We can quickly assess your needs and schedule a FREE consultation.