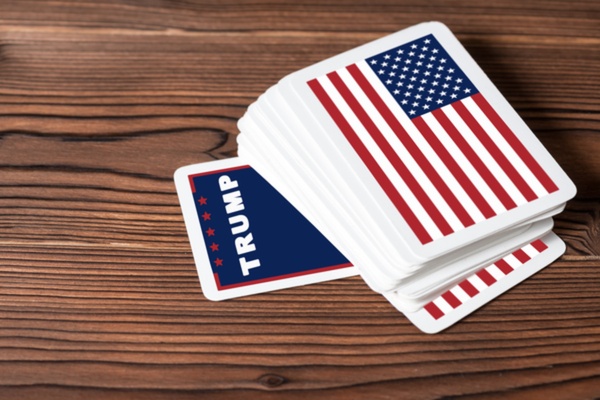 It is truly a tale of two countries. While one nation's leader is putting up figurative and actual walls to keep immigrants out his country, the other is opening its doors even wider.
Newly elected President Donald Trump is making good on his promise to attempt to strengthen his country's economy and security by enacting legislation to slash the number of refugees and people from Muslim countries that the US admits each year.
Meanwhile, Canada's Prime Minister Justin Trudeau released an unquestionably clear message, "To those fleeing persecution, terror & war, Canadians will welcome you, regardless of your faith. Diversity is our strength."
But what does Canada really have to gain by welcoming immigrants that the US doesn't want?
Immigration Leads to Innovation
There is an enormous misconception that immigrants land in their new country, and immediately start to drain (or steal) that nation's resources. But the reality is that these people often add to the community by bringing new skills and new potential.
"Whoever comes as refugees – the first two or three years we have to look after them, but after that they are a huge help," said Saima Jamal, co founder of the Syrian Refugees Support Group in Calgary.
"Once you have given them the tools, holy moly, are they ready to make a home, make a success."
Meanwhile, the heads of the two biggest tech companies in the world have distanced themselves from Trump's stance. Facebook CEO Mark Zuckerberg stated that, ""We are a nation of immigrants, and we all benefit when the best and brightest from around the world can live, work and contribute here."
"I hope we find the courage and compassion to bring people together and make this world a better place for everyone."
Elsewhere, Apple CEO Tim Cook released a worldwide email that stated, "Apple would not exist without immigration, let alone thrive and innovate the way we do."
The US' Loss Would Be Canada's Gain
Trump's stance has been that these new moves will put America's first, and protect American jobs. But in an ironic twist, his tightening his grip could actually cause thousands of jobs to slip away.
"The effect would end up being exactly the opposite of what Trump wants. Companies would go offshore like Microsoft did with Vancouver, Canada," said Robert D. Atkinson, president of the Information Technology and Innovation Foundation.
Are You Looking to Immigrate to Canada?
Canada welcomes people from around the globe, but moving here can be a complicated process. Ensure your future here by working with an immigration expert.
With firms in international hubs such as Vancouver and Toronto, My Visa Source is well-suited to meet your needs, and we are a BBB Accredited Business (Better Business Bureau).
To begin your journey, please click the blue "Start Your Assessment" button on the righthand side of this blog. We can quickly assess your needs and schedule a FREE consultation.