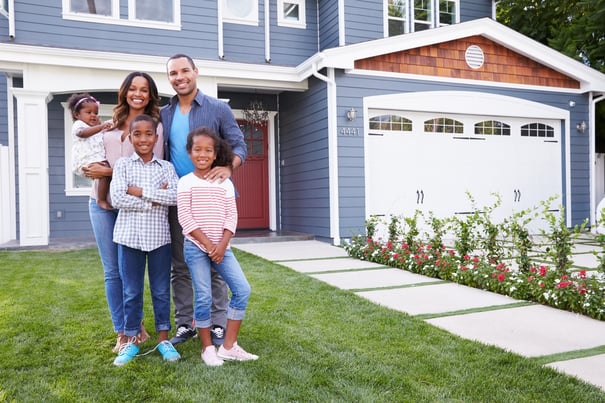 Does it feel like the rules keep changing? New taxes, laws, and regulations happen so quickly that it might feel impossible to keep up with. Don't worry; here's what you need to know about the new foreign buyers law.
What is the Foreign Buyer Tax?
Enacted in August of 2016, the foreign buyer tax is a 15% property transfer tax. It is imposed on foreign nationals, trusts, and corporations purchasing a property in metro Vancouver.
(To clearly define who represents a foreign national, the Canadian government considers any person who is not a Canadian citizen or a permanent resident of Canada to be a foreign national.)
What is the Purpose of the Foreign Buyer Tax?
The tax was created in hopes of protecting a very volatile housing market from crashing unexpectedly in metro Vancouver while addressing the issue of empty homes purchased by foreign nationals, who are not living in the homes. Ontario and Alberta are two other provinces considering this tax due to the high competition for home ownership and little accountability for those who don't live or work in Canada but own property in Canada.
The British Columbia Government has given a six year period in which they are able to apply the tax to homes and audit any home for payment eligibility regarding this tax, but as long as you have a valid social insurance number then you're safe from the audit process.
The Home Buying Process in Canada for Newcomers
If you are new to Canada, considering emigrating to Canada, or are simply interested in the process of purchasing a home as a foreign national, then the process toward home ownership doesn't change too much, especially if you do not want to live in metro Vancouver.
The most important thing to consider when endeavouring on such a large purchase, like a home, is your credit history. Not all people have an accessible credit history so it's very important to start building your credit right away, here in your home, Canada.
The new foreign buyer tax shouldn't frighten anyone away from emigrating to Canada. If you are living here, and you intend on living in the home after purchase and you are no longer a foreign national, then this tax does not apply to you. You're free to apply for mortgage and purchase your first home and if you want more information on the tax itself, the Office for the Minister of Finance in British Columbia has put together a very helpful information sheet.
Does This Tax Mean I Can't Live in Canada?
This tax was created for people who want to own property in Canada without contributing to the economy through taxes, and without contributing to the workforce. This tax is for people who are taking away homes from someone who actually wants to live in metro Vancouver, and this tax is an earnest effort to ensure affordable housing for someone like you.
Should I Worry About This Tax as an Immigrant?
This tax is not about taxing immigrants and is in fact the exact opposite. This tax is about making people who want to own property without living in Canada accountable to the same taxes that people who live and work in Canada are required to pay. The tax is not about where you came from or your nationality, so if you are a permanent resident and you would like to buy a home then don't let this tax deter you. This is a home buyer's tax and really is not anything to fear and should not be a factor when considering a move to Canada.
Don't let go of your Canadian dream, because we are here to help make your right to affordable housing possible. This foreign buyer law affects one metro area in a very large country and, although several provinces feel this approach is the only way to curb a growingly uncertain market and protect the current value of homes, metro Vancouver is not the only place to live.
Are You Looking for Help Navigating the Immigration Process?
We are here to answer your questions and with firms in international hubs such as Vancouver and Toronto, My Visa Source is well-suited to meet your needs, and we are a BBB Accredited Business (Better Business Bureau).
To begin your journey, please click the blue "Start Your Assessment" button on the righthand side of this blog. We can quickly assess your needs and schedule a FREE consultation.