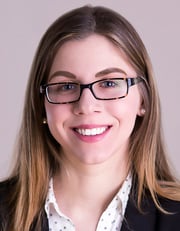 Amber Senos was born and raised in Vancouver, Canada. She obtained her Bachelor of Legal Studies (Paralegal) Degree at Capilano University in North Vancouver. The University has recognized her exceptional academic performance by placing her on the Merit and Dean's Lists.
Amber has dedicated her time to volunteer with Access Pro Bono as a clinic assistant, striving to increase access to justice for individuals with limited means, as well as for the Multiple Sclerosis (MS) Society of Canada, BC and Yukon Division. She actively involved herself as a assistant for the MS Society at the Meet the Candidate Event during Canada's Federal Election of 2015.
Amber is a member of the BC Paralegal Association and donator of the Canadian Cancer Society. Her passion for Immigration derives from years of customer service and rewarding travelling experiences. Amber is passionate about providing the best client experience, finds value in spending time with her family, and is a true animal lover with two dogs and a lovable cat.